When kids are stuck at home, boredom quickly sets in. Coconut Jelly & Strawberry Jello Art Flowers are super fun to make and are tasty to eat. These Kid & Vegan Friendly Agar Agar Art Desserts are a great way to turn on the artist in kids at the same time as making some great food for the table.
Video Showing How to Make Strawberry Jello and Coconut Jelly and Making Jello Art Flowers and Thai Style Coconut Jelly Desserts
Coconut & Strawberry Jello Flowers - Kid & Vegan Friendly Agar Agar Art Desserts
Link in case the Jello Art Flowers and Thai Coconut Jelly Desserts does not load for you.
In this post we have the recipe for making the strawberry jello and cooconut jelly and explain a few tips on using Agar Agar. If you prefer to use gelatine the tips are the same anyway.
As well as the recipe we'll show you how to make some pretty jelly flowers to use as edible decorations. And if you are looking for things to cook and get teh kids involved then you might like to check out our two ingredient Emoji Chocolates Recipe.
Links disclosure: Some links on this page go to affiliate partners where, without cost to you, we may receive a commission if you make a purchase.
What is Jello Art?
Jello art, also known as Gelatin Art, is the craft of making edible artistic creations from gelatin or the jelly or jello which is made from it.
Gelatin (or gelatine) is an animal based product which is usually sold in powder form. Agar Agar is a plant based alternative with equal or better setting properties. We use Agar Agar in preference to Gelatin because it is vegan and vegetarian friendly.
Some gelatin art is done by making a clear shape and then injecting a color inside to make an encased shape but we are making a simpler type using molds. We can still make multiple colors.
Making Jello Art Flowers
To make jello art flowers you really need to invest in some silicone molds which you can buy easily online. There's a wide range available from the fairly simple to the quite intricate, but they are so pretty at the same time as being easy to use. They are just like jelly molds really!
To make the jello art flowers, we will first decide on our colors for the center and another for the leaves. Since we will use coconut milk, we like white petals or sometimes pink or yellow.
The pink and yellow or other colors are made simply by dropping a drop or two of food coloring into the base agar agar jello mix. Using a cook's pipette, drop a small amount of the colored jello into the bottom of the mold and allow to partly set before topping up the rest of the mold with the mix.
Allow the whole mold to set and then tip it out of the mold to reveal the colored center to the main base of the flower. Beautiful!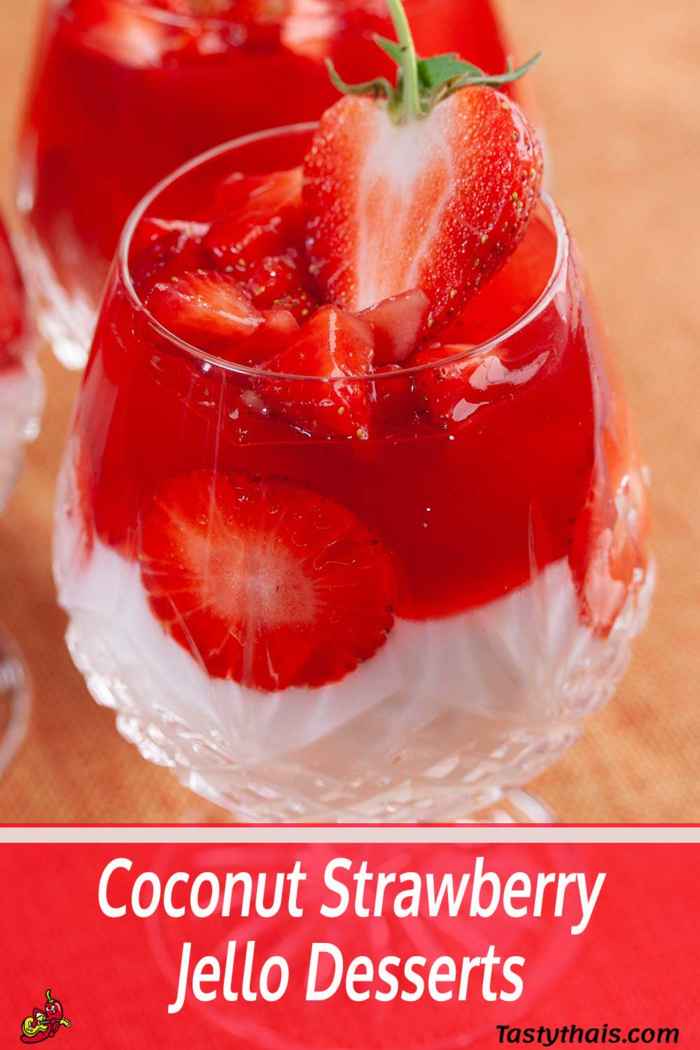 Coconut Jelly Thai Desserts
Apart from the decorative flowers, you can make typical Thai desserts using coconut milk and Agar Agar.
Use strawberry fruit, mango, cordials and other fruit to add color and interest to make some beautiful tasting desserts that are perfect finisher for a spicy Thai meal.
These coconut jelly desserts can take many forms and are sometimes layered to form pretty patterns with clear or fruit infused jellos of different colors.
Other times they are made into small fancies, colored or otherwise, made of simple jellied coconut milk.
Making the Agar Agar Base
Make up the base by adding the Agar Agar powder with room temperature water and allow it to stand for 10 minutes so that the water fully penetrates into the small powder particles.
After your 10 minutes is up, heat close to boiling, stirring until the Agar Agar is dissolved. You will know it has dissolved when the solution coats the back of a spoon without showing any small particles.
The biggest problem people have is watching the mix go somewhat clear and thinking the Agar Agar has properly dissolved when in fact it is only partially dissolved. The clue to this is spotting tiny spots of material on the back of your stirring spoon.
Keep stirring under heat until these little spots have gone and you will then have properly dissolved Agar Agar. If you don't wait and remove it from heat too early then the Agar Agar will not integrate properly with whatever you mix it with and so not set properly.
Once the Agar Agar (or gelatin) has dissolved you can mix it use as a setting agent for the jelly of your choice.
Making Clear Jello
To make clear jello simply add sugar, stir to dissolve. and you are ready to pour it into whichever mold you wish.
You will need to keep warm and use pretty quickly after making it because as soon as it cools it will begin the setting process.
Making Strawberry Jello
To make strawberry jello make up the Agar Agar as before, mixing with water, standing for 10 minutes and then heating to thoroughly dissolve.
Then add strawberry squash/syrup/cordial and thoroughly mix. In this case the strawberry concentrate you are using will probably contain enough sugar to be sweet enough without adding more.
If you want to add sugar then be sure to thoroughly dissolve.
Making Coconut Jelly
To make the coconut jelly once again make the base Agar Agar and then add coconut milk, sugar to sweeten and a tiny bit of salt to balance the flavour.
Again stir everything to ensure all the ingredients are completely dissolved and use straight away.
Final Thoughts
Making jelly is a fun activity for kids and a great way to get them interested in a bit of cooking.
Making flower molds produces a really pretty result which will delight the children as well as you.
If you go to the trouble of adding two or three colors to the flowers you can get some astounding flower shaped edible jellies. You could add a yellow center, red surround to the center and top up with coconut jelly for white petals.
Just be sure to let the secondary colors set where they will be covered or touch any subsequent coloring otherwise the colors will mix and run. On teh otherhand maybe rainbow colored flowers might be exciting.
The only bounds are your imagination and the urge for your kids to experiment.
We really hope you have bundles of fun making these!!
Recipe for Making Clear Jello, Strawberry Jello and Coconut Jelly
Coconut Milk Jello Flower Art, Coconut & Strawberry Jello Thai Desserts
The Video showing this recipe being cooked is near the top of the page – A convenient Jump Link to the video is below the description under here.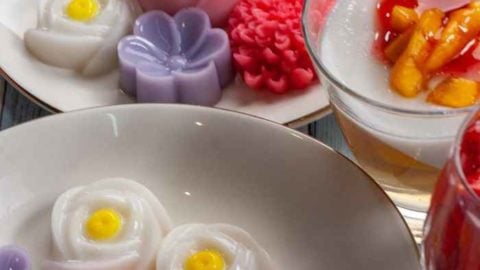 Fancy Thai Style Desserts and jello art flowers for dessert decoration, Thai dessert choice after spicy food and children's fun with cooking
NOTE: Any In-recipe images can be toggled on and off with the camera icons next to the Instructions header.
Ingredients  
Clear Jelly Mix
1

cup

water

for clear jelly

1

tsp

agar powder

½

cup

sugar
Coconut Milk Jelly
2

cups

water

to mix with coconut milk

4

cups

coconut milk

2 ½

tbsp

agar powder

2 ½

cups

sugar

1

tsp

salt
Strawberry Jello Mix
1

cup

water

1

tsp

agar powder

3

tbsp

strawberry squash
Fruit & Toppings
1

mango

cubed

4

oz

strawberries

2

tbsp

strawberry

chopped for garnish

food coloring

various to your choice
Instructions 
Making the Clear Jelly
Dissolve 1 teaspoon agar agar in 1 cup of room temperature water and allow to stand for 10 minutes. Then bring to the boil to complete dissolving the agar ensuring the small particles have completely dissolved. Then add the sugar. Simmer for 5 minutes, stirring to dissolve.

Allow the agar mix to cool for a few minutes before use.

Add the agar mix into your serving glasses or molds.

If you wish to suspend fruit in the jelly as it sets, while the jelly is cooling and part set, push the mango pieces into the clear agar.
Making the Coconut Jelly
Mix 2 tablespoons agar powder into 2 cups of water and leave to stand for 10 minutes.

While agar is standing, slice up strawberries and line your serving glasses with the strawberry slices.

Boil up the agar as described above, add the sugar, and salt and dissolve the ingredients then add the coconut milk and stir while simmering for 5 minutes. Avoid boiling the coconut milk as it will separate if you do.

Turn off the heat and allow to cool for just a few minutes.
Making Strawberry Jello Topping
Mix 300ml water with 50ml strawberry squash and add 2 teaspoons agar powder and mix in. Stand for 5-10 minutes. Then heat to boiling and stir to ensure full mixing. Allow to cool a little before use but use within a short time before it begins to set.
Making Colored Jello Art Flowers
Ready the Coloring for the Colored Flower Molds

For colored highlights, use 1 drop of food coloring in a tablespoon of coconut agar mix (more food coloring will produce too strong a color). Then add the color into the bottom of the flower molds for highlighting.

For through color coconut jelly to fill the mold (in other words a larger amount than used for highlighting) you can use 1 drop of coloring in one cup of agar mix. But you can make stronger or weaker colors by simply diluting the color more or using less coconut agar mix.

Once the highlighting colors are already set (which does not take long as the quantity is so little) top up the mold and refrigerate for about 30 minutes to set.
Making Thai Style Desserts
There are many variations such as layered clear jelly and coconut jelly or the two tone jellies featured in this article.

For fruit versions you can top with fruit, add fruit to the serving glasses and cover with jelly or suspend the fruit in part set jelly and top up with different colored jellies
For the Two Tone Mango & Coconut Dessert Featured
Angled your serving glasses and part fill with clear agar. Allow to partially set – just enough that the jelly will part to allow you to push chopped mango into it part way.

Allow the clear jelly to set before topping up with a coconut jelly mix. Again allow to set, refrigerate to cool for 30 minutes or so.

Before serving, top off the desserts with fresh chopped mango and some optional strawberry sauce.
For Strawberry and Coconut Thai Desserts
Slice strawberries and push the strawberry slices against the sides of the serving glasses where they should stick. Fill with coconut jelly and allow to set enough that your finger comes away clean when you touch teh surface which has a little bounce to it on touch.

When the coconut jelly is set enough (you can speed by refrigeration), top off with strawberry jelly and again refrigerate.

Finsih with chopped strawberries on top or you can push in to suspend the strawberries for a little more drama when teh jelly is still only part set.
Notes
Nutrition information provided for the coconut desserts.
Nutrition
Calories:
619
kcal
Carbohydrates:
88
g
Protein:
3
g
Fat:
32
g
Saturated Fat:
28
g
Sodium:
410
mg
Potassium:
331
mg
Sugar:
83
g
Vitamin C:
2
mg
Calcium:
27
mg
Iron:
5
mg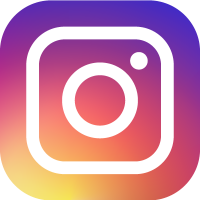 I really hope you enjoy this dish and if you cook it I would love to hear your comments below so please come back and let me know how it turned out for you.
Planning on Making this Recipe?
It would be great if you could take a picture of your finished creation and share it out on Instagram. Tag me with #TASTYTHAIEATS – I love to see your ideas!
I am a Thai mum and love cooking for my children. Over the years, I have taken my family recipes as well as ones borrowed from friends and adapted them to make them even tastier. I publish my authentic Thai Food Recipes here for all to enjoy around the world. When I get a chance to travel I publish information to help others visiting Thailand.