Thai fresh spring rolls with a tasty dipping sauce are called poh pia sod in Thai which literally means fresh spring rolls. A version of spring rolls with cabbage came from China, migrated to Vietnam and on to neighboring Thailand.
How to Make Fresh Spring Rolls - Vegan Friendly Easy Recipe with Thai Dipping Sauce
Link to video showing How to Make Fresh Spring Rolls and Thai Dipping Sauce in case video does not load for you.
Spring rolls come in a variety of forms containing a wide range of possible fillings from shrimp to pork, noodles to vegetables. They can be wrapped in rice paper as we do in Thailand and Vietnam or in lettuce or cabbage as they do in China.
In many restaurants, fried spring rolls are offered as an appetizer because they can be prepared in advance. Fresh spring rolls are less often on the menu as they really need to be made within a few hours of when you intend to eat them.
Ingredients You'll Need for Fresh Spring Rolls with Dipping Sauce Thai Style
For the Salad Rolls
Cucumber
Carrot
Ear of Corn
Lettuce
Sweet Basil
Spring Roll Wrappers
For the Thai Dipping Sauce
Coriander/Cilantro Root
Garlic
Salt
Bird's Eye Chili
Lime Juice
Fish Sauce
Palm Sugar
Pickled Garlic with Pickling Water
Fresh Spring Rolls, Fried Spring Rolls and Dipping Sauces
Just because the Chinese originally made spring rolls with the produce available in the Spring for their festivals, fresh spring rolls are not limited to fillings of just vegetables. You can add in cooked shellfish such as prawns or crab meat, cooked fish and meats as well. You don't need to be limited by tradition so feel free to experiment.
Fried spring rolls, or Poh Pia Tod, are usually served with a very sweet, yellowish colored plum sauce and this is often served with fresh rolls as well.
In reality, there are a number of suitable dips such as a sweet chili sauce (we featured with our great fried mushrooms recipe), strong dark soy sauce based dips such as the one featured in our air fried chicken recipe, as well as the more tart and tangy sauce which I much prefer for vegetarian salad rolls.
The reason the vegetarian/vegan salad rolls taste better with a stronger tasting sauce is that your mouthful just tastes so much fresher. The sweet sauces tend to be a little sickly to match the vegetable fillings for my taste.
A so I am doing fresh spring rolls with dipping sauce that is piquant rather than sweet and you're going to love it.
How to Make Thai Dipping Sauce for Spring Rolls Step by Step
You are better making the dipping sauce before you make the rolls for the simple reason that it keeps fresh that much longer.
Step 1 Chop and Pound the Base Herbs
Finely chop the coriander/cilantro root and pound in your mortar and pestle with a little salt to help the pounding/grinding process. Chop up the garlic, drop in the mortar and pound some more.
Chop up the chilies, (beware as these little Bird's Eye Chillies are deceptively hot), and pound with the garlic and coriander root. Pound until you have a moderately fine paste.
Step 2 Adding the Sauce Liquids
As soon as you have finished pounding you must add the lime juice and fish sauce together with the palm sugar. If you delay then the herbs will start to brown as they oxidize and you want a nice pale green sauce.
Mix together well and you should end up with a nice pale sauce with a little texture from the ground herbs still present.
After mixing the lime juice and fish sauce will prevent oxidation. Cover with plastic film and keep in the fridge until serving.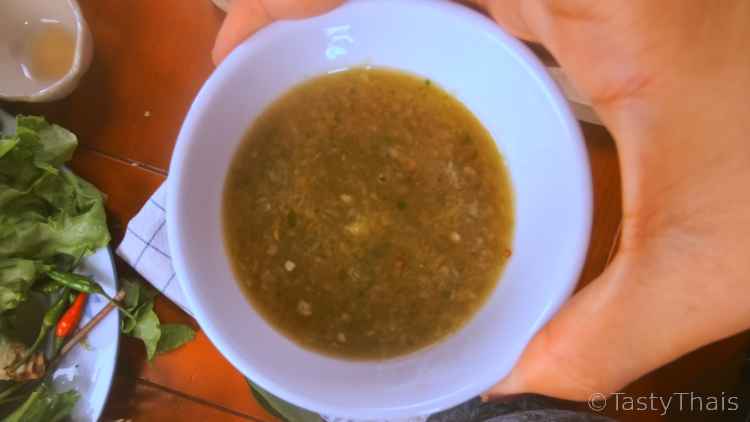 How to Make Vegetarian Spring Rolls (Salad Rolls) Step by Step
Step 1 Prepare the Vegetables for Filling
Fresh spring rolls need freshly prepared vegetables and so you will want to prepare the freshest vegetables right before you are ready to make up the spring rolls. If you try to prepare too far ahead the cut vegetables will begin to dry out and taste will suffer.
If your corn is not yet cooked then remove the husk and steam or boil for 10 minutes or until cooked. Allow to cool.
I like to partially peel the cucumber with a serrated peeler which removes about half of the skin and leaves a nice contrast between the dark green skin and paler green flesh of the cucumber. After peeling, cut into finger lengths and julienne into thin french fries sized sticks.
Peel the carrot and shred with a vegetable shredding knife.
Slice the cooked corn ear vertically to release the kernels. Try to keep them in a slice as they are easier to add in the rolls when you fill them.
Wash the lettuce and basil leaves and separate them individually.
Step 2 Filling the Salad Rolls
You will need a tray with a little fresh water to quickly bathe the rice wrappers before filling. Rice wrappers come in various sizes so cut as necessary into rectangles somewhere around 4 inches wide by 8-9 inches long – you need not be exact.
Some rice wrappers are circular and you can use these too. Bear in mind the rice wrappers are just there to make the rolls easy to eat with your fingers whilst allowing you to dip the ends into your sauce and keep everything together.
Take the dry rice wrapper and dip it in the water bath momentarily then turn and give it another quick momentary dip. Lay flat on your preparing surface.
Put the lettuce leaves in first, butting them together in the middle and leaving the leaf edges poking out of the sides.
Lay some cucumber sticks on top and some shredded carrot on top of that and finally a few basil leaves.
Rolling the rolls is the only tricky bit because the wrappers are a little slippery and quite fragile.
If you have left in the water bath too long then they will be too soft and if they are in the bath too short a time they will be too brittle. Think about as much time as you would take to rush naked through an ice-cold shower for each side or just watch the video above for a sense of timing.
If you have your wrappers suitably moist, put your fingers on top of the vegetables and your thumbs under the edge of the wrapper. Squeeze in with your fingers as if you are closing your fist to squash the vegetables and lettuce leaves tightly together.
Use your thumbs to bring up the edge of the wrapper and catch with your fingers as you roll the whole thing quite tightly, rolling until the edge just overlaps and sits on top of the wrapper surface underneath.
Add in a corn slice and whilst maintaining the tension complete the rolling until you have a large sausage-shaped roll of vegetables all neatly wrapped.
You may need a couple of times to practice getting the tightness right without breaking the wrappers.
You need the ingredients to be tightly wrapped for the wrappers to hold together at the end.
Make up as many rolls as needed and then slice through the center of the wrapped rolls to give one cut end and one end with the lettuce leaves poking out.
Serve together with the dipping sauce and eat immediately.
How to Make Fresh Spring Rolls with Thai Dipping Sauce Recipe
Fresh Spring Rolls with Thai Dipping Sauce
The Video showing this recipe being cooked is near the top of the page – A convenient Jump Link to the video is below the description under here.
These vegan and vegetarian friendly fresh spring rolls are great with our awesome tangy Thai dipping sauce – just sub the fish sauce for our vegan version. They are healthy, easy to make and make for an excellent far from normal appetizer or for a light lunch or snack. You can even make them to take outdoors for a picnic as summer rolls!
NOTE: Any In-recipe images can be toggled on and off with the camera icons next to the Instructions header.
Ingredients  
1

Cucumber

1

Carrot

1

Ear of Corn

1

Lettuce

Sweet Basil
Dipping Sauce
1

Coriander/Cilantro Root

2

cloves

Garlic

1

pinch

salt

1

tbsp

Lime Juice

1

tbsp

Fish Sauce

vegan substitute linked in the recipe notes

2

tsp

Palm Sugar
Instructions 
Thai Dipping Sauce
Peel the garlic, wash and dry the coriander/cilantro root and cut off the stems from the top of the chili. Chop all these ingredients into small pieces to make it easy to pound.

Pound the cilantro/coriander root first together with a pinch of salt. Then add garlic and pound for around a minute to combine. Then add the chopped chillies and pound into a paste.

Immediately add the lime juice with the fish sauce and the palm sugar. Pound while stirring to dissolve the sugar and mix in the liquids to make your sauce.

This can be done in a small blender with all the ingedients at once but using a mortar and pestle is definitely the better way.
Fresh Spring Rolls
Part peel the skin from the cucumber using a serrated peeler. Slice into long thin sticks similar to fast food fries i.e. thin ones.

If your corn is uncooked, steam or boil in water for 10 minutes until cooked. Allow to cool a little and then cut off the edible corn by slicing lengthwise.

Peel the carrot and then shred using a shedding tool.

Wash the lettuce and separate the individual leaves.

Separate the sweet basil leaves from their stems.
Nutrition
Calories:
353
kcal
Carbohydrates:
73
g
Protein:
13
g
Fat:
2
g
Saturated Fat:
1
g
Cholesterol:
7
mg
Sodium:
1228
mg
Potassium:
891
mg
Fiber:
7
g
Sugar:
15
g
Vitamin A:
6743
IU
Vitamin C:
28
mg
Calcium:
121
mg
Iron:
4
mg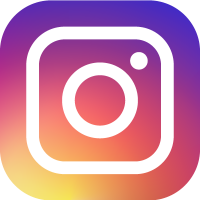 Planning on Making this Recipe?
It would be great if you could take a picture of your finished creation and share it out on Instagram. Tag me with #TASTYTHAIEATS – I love to see your ideas!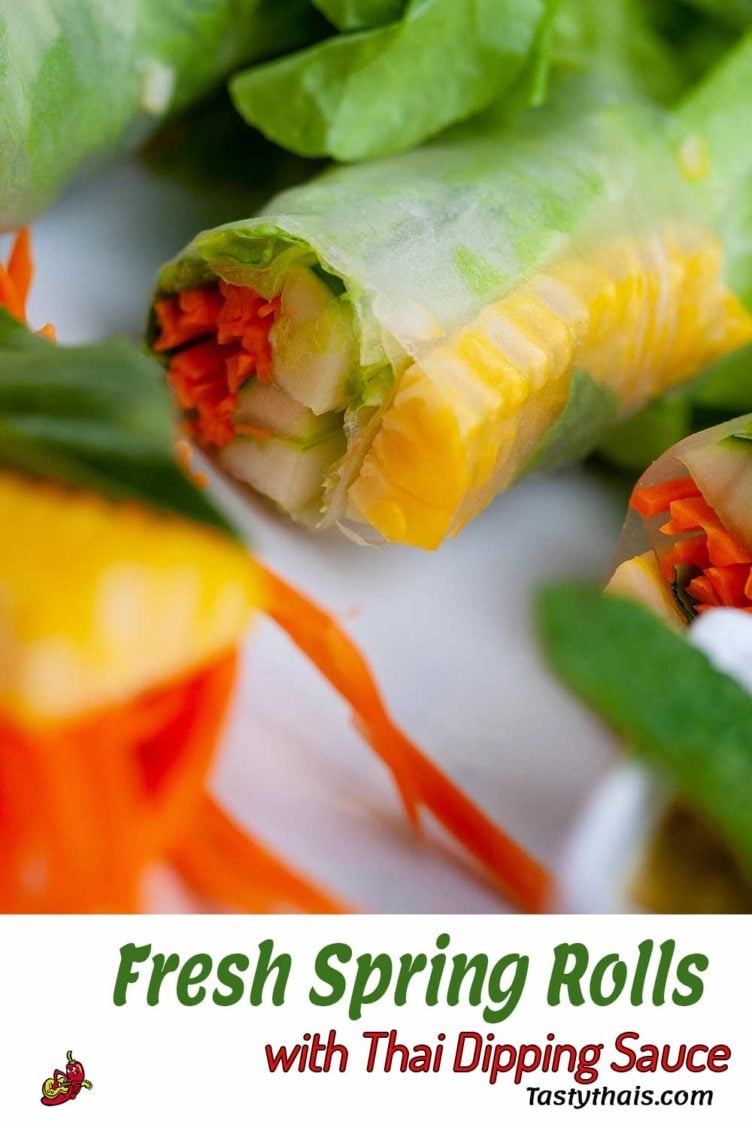 Frequently Asked Questions about Spring Rolls
What are spring rolls made of?
Spring rolls are a collection of fillings rolled up in a thin rice wrapper made from rice. The ingredients may contain any combination of meat, fish, vegetables, tofu, noodles. They can be served fresh meaning uncooked, or deep fried and are served with one or more dipping sauces.
What is the difference between summer rolls and spring rolls?
There is no practical difference between summer rolls and spring rolls save that summer rolls are usually filled with summer vergetables and often made to eat outdoors. The fillings will likely reflect what is seasonally readily available.
Are spring rolls bad for you?
Maybe! Fried spring rolls are not the healthiest version because of the higher fat levels from frying. Fresh spring rolls are not cooked so the ingredients must either be raw and very well washed or cooked through thoroughly to ensure they are safe to eat. They should be eaten promptly too.
Can you make spring rolls in advance?
The true answer to this is that spring rols ar best eaten as soon as possible after making. If left the vegetables will release liquid together, the surfaces start to dry out and the wrappers will dry into a hard to eat mess. You can try wrapping them in foil or plastic wrap but we do not advise keeping them more than a few hours for the best taste.
Katie in Action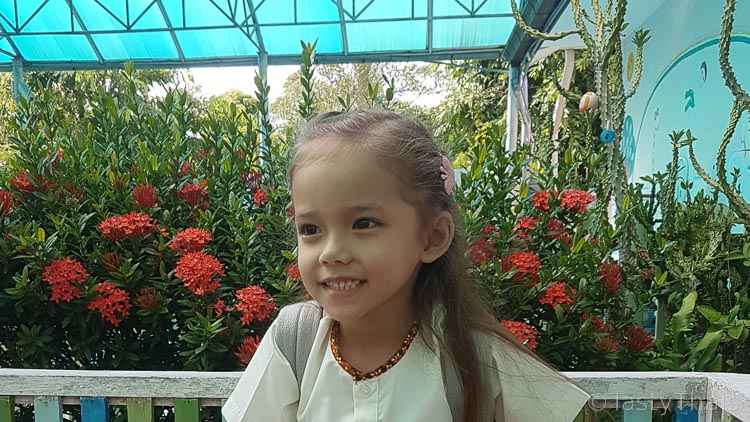 Sometimes school is the place to be where learning is almost as fun as playing with friends.
Katie has some lovely teachers to make the days fly by and a great set of friends in Thailand. So many things to learn, so many things to see, so full a life ahead!
I really hope you enjoy this dish and if you cook it I would love to hear your comments below so please come back and let me know how it turned out for you.
I am a Thai mum and love cooking for my children. Over the years, I have taken my family recipes as well as ones borrowed from friends and adapted them to make them even tastier. I publish my authentic Thai Food Recipes here for all to enjoy around the world. When I get a chance to travel I publish information to help others visiting Thailand.