What is Fish Sauce?
Fish sauce is a very salty and strongly savory liquid condiment that is made from fermented small fish or tiny shrimp used to give a salty and umami taste to recipes. A vegetarian or vegan fish sauce substitute provides a similar umami & salt flavor without any animal product ingredients.
Video How to Make Vegan Fish Sauce
Vegan Substitute for Fish Sauce Recipe - Easy & Quick
If the video isn't loading, you can watch it by clicking this
Fish sauce is a very common ingredient in Thai food recipes and so it makes perfect sense for you to make up a substitute if you are vegan or vegetarian. That way you can enjoy Thai food that tastes as near as possible to the non-vegan recipe versions and perhaps tastes even better!
While you are here you might like to take a look at our Thai Spring Rolls recipe with dipping sauce which is a really tasty vegan dish.
Links Disclosure: Some links on this page go to affiliate partners where, without cost to you, we may receive a commission if you make a purchasing.
Ingredients for Making Substitute Fish Sauce
Water
Garlic
Shallot
Dried Mushrooms
Dried Seaweed
Soy Sauce
Salt
Roasted Rice Powder
Rice Wine or Rice Vinegar
Why You Want to Make this Substitute Fish Sauce
Vegetarian and Vegan-friendly
Tastes just as good as fish sauce, if not better
Quick and easy to make
Used in so many Thai recipes and salt is a poor substitute
A vegetarian fish sauce substitute will add the right umami flavor
Vegan fish sauce substitute is made using mushrooms, soy sauce, seaweed, and other vegan ingredients to create the flavor of traditional fish sauce as nearly as possible.
There is no fish in the vegan fish sauce which is better described as vegan substitute fish sauce. Of course it is a vegetarian fish sauce substitute as well.
You will read in many places that soy sauce is a good substitute for the fish sauce but I can tell you from experience that it is not a very good alternative because the taste is substantially different from regular fish sauce and the salt/umami balance will be completely wrong.
Why is Fish Sauce an Ingredient in Most Thai Food?
Fish sauce imparts most of the salty taste in Thai food recipes and is used in preference to table salt that is used in many Western recipes. The fish sauce also imparts a strong savory taste to a dish known as the umami flavor and is popular in a wide number of Asian, and especially Thai, dishes."
In the majority of Thai food, the four staple tastes of salty, sour, sweet, and savory are combined together as a blend of flavors that trigger off all your taste receptors.
The fact that the sauce is so salty and has a strong savory taste means that when you are using it in a recipe you need to take care not to use too much. You cannot successfully remove salt from a finished dish nor easily reduced too much savory taste either.
Since we all prefer our food at varying levels of salt and savory, you need to find your own balance by tasting as you go and adding fish sauce incrementally to your desired taste.
Vegan Substitute Fish Sauce Ingredients
Check out the recipe below for a full list and there's a video for you at the top of the post too so you can watch me make it at home.
We use shitake mushrooms for their strong flavor which are simmered along with soy sauce and seaweed.  The seaweed is the type used to wrap sushi or any dry crispy seaweed you can find in the shops if you prefer. This vegan sauce can be made in about 25 minutes or so.
The seaweed adds a host of minerals to the mix as well as a taste of the sea which complements the mushrooms quite wonderfully.
The soy sauce adds most of the umami taste and the salt obviously adds the salt taste. Bear in mind that this sauce is used as a condiment and is not meant to be ingested alone so your tasting as you are making will not be much help in deciding whether you have it right.
I like the extra touch of the roasted rice powder, shallots and garlic which top this recipe off and make it really something special.
Just trust my recipe and you will be good to go. It's really easy and quick with most of the time spent simmering the sauce to reduce it down to get the correct level of saltiness.
I do hope you enjoy this vegan fish sauce substitute and that it opens the doors to you experimenting with Thai food recipes you would otherwise not be able to make taste as intended because so many contain fish sauce which is obviously not vegan.
How Long Does This Vegan Fish Sauce Last?
This vegan fish sauce substitute should last a good while in the fridge – at least a couple of months. The high salt content acts as a preservative but when you have made it you should store it in a closed lid container in the refrigerator.
If you do make it then please let me know how you get on with it in the comments below.
How to Make Vegan Substitute for Fish Sauce
Step 1 Roasting the Aromatics
Peel the skins off the garlic and small onions which I call shallots but I know they go by various names according to your location. Chop them into small pieces and roast gently over a medium heat until the aroma is apparent.
Step 2 Cooking up the Sauce
As soon as the aromatics are pleasuring your nose, add in the water, the pieces of dried seaweed, the dried mushrooms, vegan soy sauce, salt, roasted rice powder and rice wine. You can use sherry or vinegar which will vary the taste slightly but is there to balance acidity.
Bring to a simmer and reduce the heat so your sauce mix is simmering gently with the lid off the saucepan. Simmer until the sauce is reduced by half which means it will look like it is reduced by one quarter in the pan because the solids will bulk out the liquids deceptively.
Step 3 Standing Time for Infusing
Remove from the heat and cover with a lid for around 30 minutes or so until cool. Transfer the entire contents into a bowl, cover and place in the refrigerator overnight. This allows the maximum extraction of flavor from the ingredients into the sauce.
Step 4 Strain & Store
After standing overnight, use a slotted spoon to remove the larger soilds and discard.
Pass the remaining liquid through a sieve to remove the smaller solids. The easiest way is to use a medium sieve first that will clog less easily and then pass through a finer sieve to collect any remaining pieces.
Transfer into a very clean or better still, sterilized bottle for final storage and store in the fridge. It will easily last for 2 months but you'll have used it before then anyway!
Vegan & Vegetarian Fish Sauce Substitute Recipe
Vegan Fish Sauce Substitute Recipe
The Video showing this recipe being cooked is near the top of the page – A convenient Jump Link to the video is below the description under here.
A substitute for the fish sauce I use in my Thai food recipes. Easy to make in just a few minutes. Use in equal measures to regular fish sauce.
NOTE: Any In-recipe images can be toggled on and off with the camera icons next to the Instructions header.
Ingredients  
4

cups

Water

About 1 litre

6

cloves

Garlic

Chopped

1

Shallot

Medium/ large size Peeled & Chopped

10

g

Dried mushrooms

About three mid-sized whole dried mushrooms broken into pieces

1

sheet

Dried Seaweed

As used for sushi wrapping, broken into small pieces

0.25

Cup

Soy Sauce

Soy sauce brand make different taste

2.5

tbsp

Salt

Cooking salt (for iodine)

0.5

tsp

Roasted Rice Powder

2

tsp

Rice Wine or Rice Vinegar

Can use dry sherry instead
Instructions 
Peel & chop the garlic and shallot.

Heat a medium-sized saucepan big enough to hold all the ingredients and add the chopped shallot and garlic to roast gently for about 2 minutes stirring continuously.

As soon as you start to smell the onion and garlic fragrance add the water, and the rest of the ingredients.

Bring the liquid to a simmer. Then simmer gently until the quantity is reduced by half.

Allow to cool, then transfer to a container and store overnight in the refrigerator to bring out the flavor.

After standing, remove the larger solids with a slotted spoon. Then strain the sauce through a fine-mesh filter into a jug before transferring to your final storage bottle.

Label your bottle 'Vegan Fish Sauce' and store in the refrigerator. Good for at least two months!
Nutrition
Calories:
90
kcal
Carbohydrates:
19
g
Protein:
3
g
Fat:
1
g
Saturated Fat:
1
g
Sodium:
17505
mg
Potassium:
346
mg
Fiber:
3
g
Sugar:
2
g
Vitamin C:
8
mg
Calcium:
73
mg
Iron:
1
mg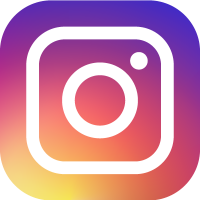 Planning on Making this Recipe?
It would be great if you could take a picture of your finished creation and share it out on Instagram. Tag me with #TASTYTHAIEATS – I love to see your ideas!
Common Questions (FAQ)
What is Vegan Fish Sauce?
Vegan fish sauce is not really fish sauce but rather a sauce made from plant-based ingredients that is suitable for vegans and vegetarians to consume. It contains no animal-derived products.
What is Vegan Fish Sauce Made of?
There are varying recipes but commonly vegan fish sauce is made from shitake mushrooms, soy sauce, seaweed, and water together with other ingredients to deepen the taste and texture such as roasted rice powder, onions, and garlic.
Do Vegans Eat Fish Sauce?
Vegans are typically very strict about not consuming animal products at all which includes fish, milk, eggs and anything else that comes from animals. Fish sauce is made either from small fish or tiny shrimp (krill) and so vegans can only consume fish sauce substitute.
Do Vegetarians Eat Fish Sauce?
'Vegetarian' is a broader term than vegan. Neither will consume animal body parts but some vegetarians will eat products that come from animals such as butter, cheese, eggs, and other products animals produce. Fish sauce is made from fish and so the majority of vegetarians would use a vegetarian fish sauce substitute.
Where to Buy Vegan Substitute for Fish Sauce for Thai Food?
It is difficult to find a vegan substitute for fish sauce in the West since it is more a product used in Asian food but some Asian stores and online stores sometimes stock it. It is easy to make a fish sauce substitute at home in about 20 minutes – see recipe above.
What is the Vegetarian Festival Observed in Thailand?
In Thailand, many Thais observe a period during the year when only Jae food is eaten – Jae food is the term we use for vegan food. There is even a festival dedicated to it on the island of Phuket in which a large proportion of Phuketians participate.
This Chinese inspired festival is when participants clean their body systems by eating only vegetarian food – and it is very common for only vegan food to be eaten. Many restaurants and street food locations will display signs "อาหารเจ" indicating that the food for sale is vegan (properly vegan rather than vegetarian).
Many Thais will "Kin Jae" (translates to Eat Vegan) food for a few weeks, myself included. But this brings with it something of a problem since so many Thai dishes are made using fish sauce as an essential ingredient. And so I make up this vegan fish sauce to use when I am eating only vegan food.
If you are interested in the Phuket Vegetarian Festival then you'll find it takes place at either at the end of September and beginning to middle of October though the dates vary each year.
It is a very colorful festival that takes place across the island at various locations with street processions, firecrackers and the most extreme people spearing their faces with swords and knives. Well worth experiencing but do equip yourself with a mask as the smoke from the firecrackers is very dense and unhealthy.
I really hope you enjoy this dish and if you cook it I would love to hear your comments below so please come back and let me know how it turned out for you.
Other posts you might like (Obviously swap out the protein with a Vegan alternative):
I am a Thai mum and love cooking for my children. Over the years, I have taken my family recipes as well as ones borrowed from friends and adapted them to make them even tastier. I publish my authentic Thai Food Recipes here for all to enjoy around the world. When I get a chance to travel I publish information to help others visiting Thailand.