This Thai herb soup with chicken comes from north-eastern Thailand – a region known as Isaan which has its own distinct culinary style. It is quite a poor region and so the dishes tend to be made from easy to obtain and cheap local ingredients.
Short Video Showing How to Make Kaeng Om Northeastern Herb Soup
North Eastern Thai Clear Chicken & Herb Soup - Kaeng Om Gai
Link to Making Northeastern Thai Herb Soup in case the video does not load
Vegetables are feature and the main meat used is chicken and most of that is free running and quite tough. Almost the entire chicken will be used in one form or another and boiling is quite a common method for recipes from the region.
This Kaeng Om soup features dill, a quite strong tasting herb, it's light on chilies but there's plenty of other vegetables cooked in chicken broth with chicken meat.
We have adapted it to suit a wider audience with prime chicken meat and omitting some of the more esoteric ingredients from the authentic recipe which many non-locals find not so palatable.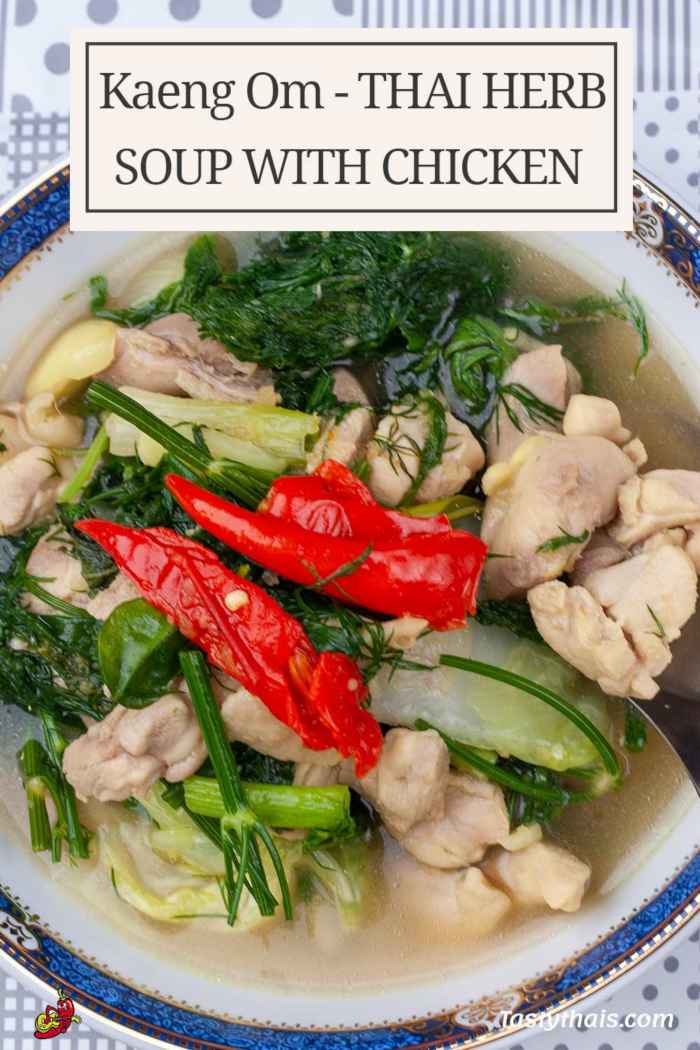 Links disclosure: Some links on this page go to affiliate partners where, without cost to you, we may receive a commission if you make a purchase.
Ingredients needed for Kaeng Om Soup with Chicken
chicken meat
dill
cabbage
chili
shallots
garlic
turmeric
galangal
lemongrass
kaffir lime leaves
chicken stock or stock cube
chicken seasoning
roasted rice powder
holy basil
salt
sugar
Feel free to add or subtract the ingredients as long as you have the bulk of them and the base ingredients of chicken meat, stock, vegetables and some herbs and spices and the dill.
If you don't have roasted rice powder then head on over to our Homemade Toasted Rice Powder Recipe and you'll have it made in a few minutes – it's easy.
Step by Step Guide to this Thai Herb Soup with Chicken
Step 1 Prep Vegetables & Meat
Chicken thighs are preferred because they have a little more taste than chicken breast but you can use any chicken meat. Remove any bones and gristle and decide whether you want the skin on or off.
Thai people invariably like to leave the skin on but in soups or when boiled it becomes a little rubbery so you may prefer to remove the skin along with the bones.
If you like you can throw the bones and skin in the soup and scoop them out afterwards or reserve for making chicken stock.
Cut the meat into fairly thin slices and set to one side.
Wash your vegetables and cut off the roots and very bottoms; separate thicker stems and pieces from the more tender parts cutting into fairly large pieces. No need for daintiness here.
Take shallots, chili, turmeric, galangal (if using), and garlic and give them a crush using a mortar and pestle.
Slice the lemongrass into thumb length pieces and roughly chop the dill.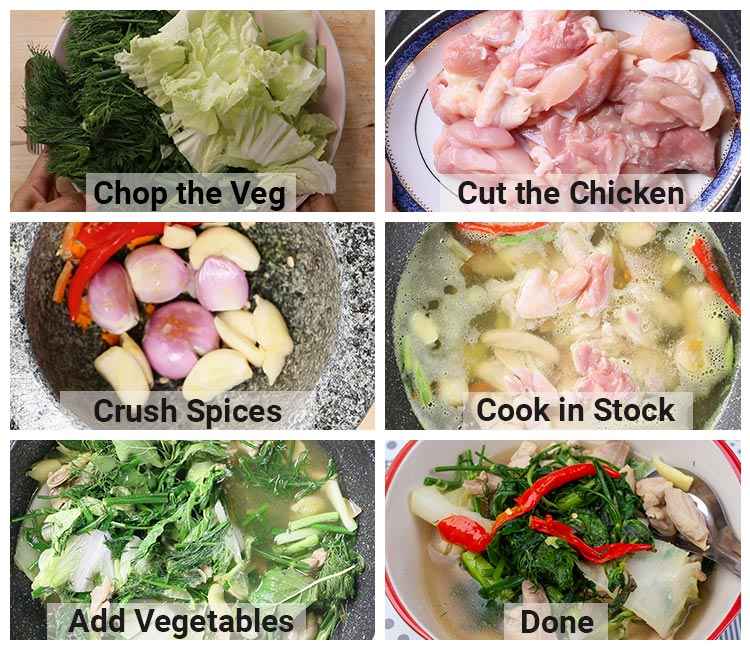 Step 2 Making the Soup
To make the soup, heat water in a pan and add a chicken stock cube or alternatively just use fresh stock for a better taste.
Add in the crushed spices from the beginning.
When the water begins to boil add the chicken, thicker sections of vegetables such as spring onion bulbs and thick bottoms of the cabbage and cook for a few minutes at a simmer.
Add in the seasoning powders, roasted rice, sugar and salt and stir thoroughly.
Taste the soup and adjust seasoning to your preference and then allow to simmer for another 5-7 minutes until the chicken is cooked.
Towards the end of the cooking add in the basil leaves, tender cabbage, kaffir lime leaves and remaining spring onion tops. Stir for a minute or two and serve.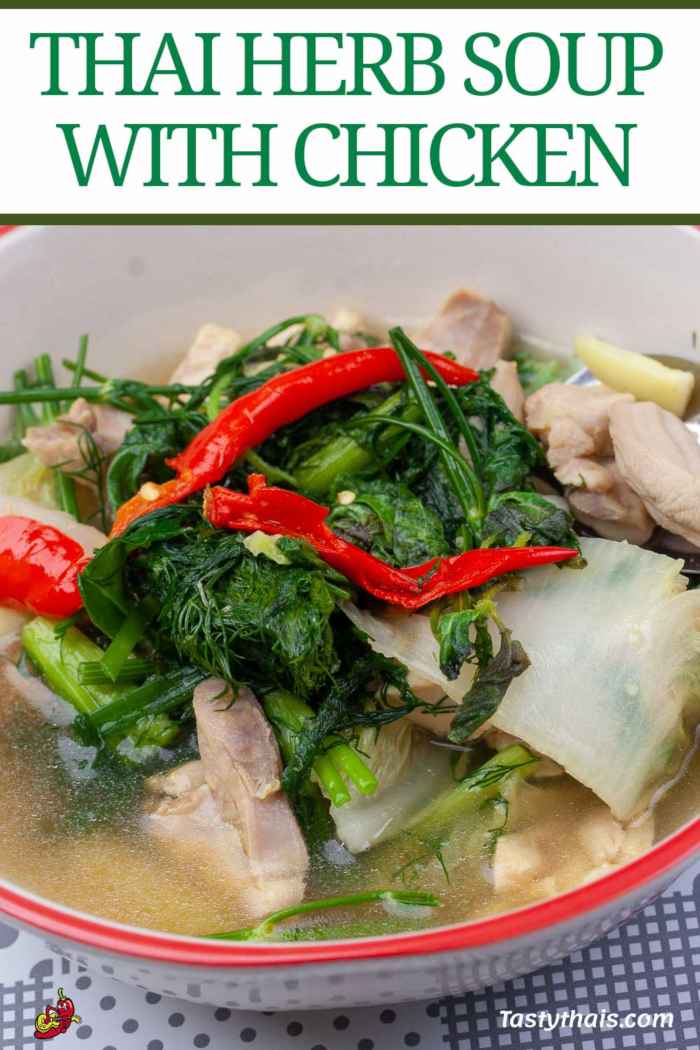 orth Eastern Thai Clear Chicken and Herb Soup Recipe
North-eastern Thai Clear Chicken & Herb Soup – Gaeng Om Gai
The Video showing this recipe being cooked is near the top of the page – A convenient Jump Link to the video is below the description under here.
This simple north-eastern Thai soup is not made with chili paste, has no coconut milk but is rather a simple clear soup that is flavored with dill and other Thai herbs with the main ingredients being vegetables and simple meat such as teh chicken we are using in this recipe.
NOTE: Any In-recipe images can be toggled on and off with the camera icons next to the Instructions header.
Ingredients  
3

Chicken Thighs

Bone Out

1

bunch

Fresh Dill Weed

Cut into sprigs

½

Small Cabbage

sliced

2

Jinda Chili

Traditionally much more chili is used to make the soup much hotter

1

tbsp

Roasted Rice Powder

1

tsp

Chicken Seasoning Powder

Knorr chicken seasoning or similar

4

cloves

Garlic

Crushed

3

Shallots

Medium crushed

3

Slices Fresh Turmeric (optional)

Sliced and then crushed

2

Slices Galangal

(Optional)

2

Lemongrass Sticks

Sliced

1

cup

Holy Basil Leaves

3

Spring Onions

Cut into sections

1½

pints

Light Chicken Stock

Fresh or Chicken Stock cube

½

tsp

Salt

Traditionally fermented fish seasoning is used instead

2

tsp

Brown Sugar

But Traditionally North-Eastern Thai cooking has very little sugar
Instructions 
Chop the dill weed, spring onions and cabbage into sections an inch or two long.

Slice the galangal (if using), lemongrass and turmeric into medium thickness slices.

Peel and crush the garlic, shallots, sliced turmeric, and chili.

Remove the center stems of the kaffir lime leaves and spearate into halves. Detatch the basil leaves from their stems.

Slice into the chicken thighs and remove the bones. If you prefer you can remove the chicken skin or you can leave it on. Cut the chicken meat into slices for quicker cooking.

Add the chicken stock into your saucepan or wok. If using a stock cube then just drop it in the water.

Turn on the heat and add the prepared garlic, chili, shallots, lemongrass, turmeric, and galangal to the warmiing stock.

Bring to the boil and then add in the sliced chicken and stir it all up.

Add in the thicker parts of the sliced cabbage and spring onion leaves with the bulb sections attached first (as they takes longer to cook). Also add the chicken seasoning powder, roasted rice powder, salt, and brown sugar and taste test.

When happy with the taste add the dill, basil leaves, remaining spring onions, remaining tender cabbage leaves, and kaffir lime leaf. Serve.
Nutrition
Calories:
365
kcal
Carbohydrates:
31
g
Protein:
22
g
Fat:
17
g
Saturated Fat:
5
g
Cholesterol:
88
mg
Sodium:
929
mg
Potassium:
835
mg
Fiber:
5
g
Sugar:
11
g
Vitamin A:
830
IU
Vitamin C:
80
mg
Calcium:
95
mg
Iron:
4
mg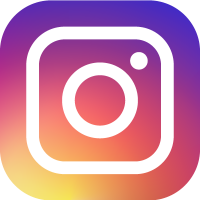 Planning on Making this Recipe?
It would be great if you could take a picture of your finished creation and share it out on Instagram. Tag me with #TASTYTHAIEATS – I love to see your ideas!
I really hope you enjoy this dish and if you cook it I would love to hear your comments below so please come back and let me know how it turned out for you.
I am a Thai mum and love cooking for my children. Over the years, I have taken my family recipes as well as ones borrowed from friends and adapted them to make them even tastier. I publish my authentic Thai Food Recipes here for all to enjoy around the world. When I get a chance to travel I publish information to help others visiting Thailand.