This 5 minute mango lassi recipe has only 5 ingredients. You can use fresh mango or canned and it tastes sublime!
And if you love mango then you HAVE to try mango with sticky rice – a Thai national favorite dessert. And we also have a honey and mango smoothie you might like to try out.
Video Showing How to Make Thai Mango Lassi with Coconut Milk
Thai Mango Lassi with Coconut
Link to the video in case it does not load for you
Links disclosure: Some links on this page go to affiliate partners where, without cost to you, we may receive a commission if you make a purchase.
Ingredients You Need for Mango Lassi
Fresh Ripe Mango or Canned Mango or Mango Pulp
Live Yogurt
Coconut Milk
Sugar (and a little water to dissolve)
Crushed Ice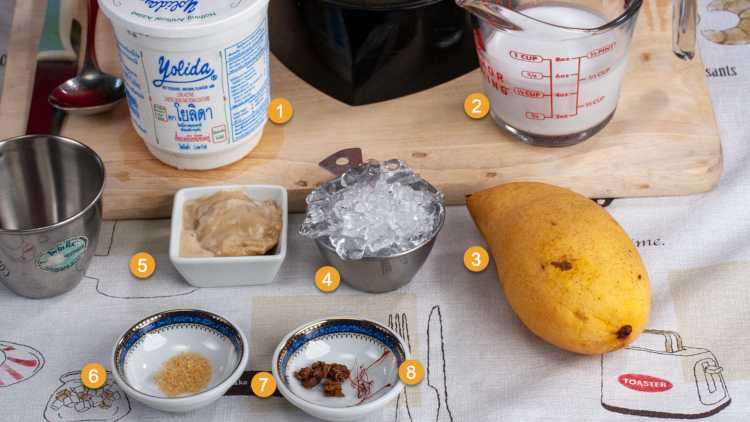 What is Lassi Made Of?
Lassi is associated with India as a yogurt-based drink of various different styles. Salty, thin, thick, and sweet type each have their own name and are more or less popular in different regions. There must be hundreds of recipes.
But although India has made the drink its own, lassis are made all over the world. Yogurt is the defining ingredient and you can mix with milk, ice cream and all sorts of fruits and other ingredients and are often spiced with cumin or cardamom.
Mango lassi is a sweet fruit lassi made from fresh mango, pureed mango or canned mango pulp. Obviously fresh is better and canned may need less added sugar to taste if it is canned in syrup which will remain to some extent even after draining.
And is mango lassi good for you – we're convinced but you can check out this resource.
Is Mango Lassi a Drink or a Dessert?
Well here's the thing, mango lassi is a drink. But it is a drink that is very filling and no different to a dessert really. If you cut the mango flesh and covered it with yogurt and a sprinkle of granola then you would be eating a dessert right?
Is it any different blended then? Dessert or drink – as we like to say in Thailand – it's up to you.
Thai Mango Lassi
Cold drinks are super popular in Thailand because the climate is so very hot. We drink iced teas and shakes as well as blended iced drinks which are whizzed up in a blender.
Many of our drinks are adapted from imports. Thai tea (usually orange Cha Yen) is a Thai recipe but Matcha Tea, for instance, came from Japan. There are blended sodas that you will find in any 7-11 convenience store and lots of coconut-based drinks too.
So we thought to take the regular mango lassi shake version and make it Thai. Swapping out regular milk for coconut milk was the trick but getting the quantity right took a few attempts.
Too much coconut milk makes the drink overly creamy and too little makes it overly thick. Adding ice lets you control the thickness and so making Thai coconut mango lassi really just involves messing around with quantities to match your taste.
How to Make Mango Lassi Thai Style Step by Step
Step 1 Preparing the Mango
Make sure you pick a nice ripe mango that is a good yellow color all over. Avoid ones with black spots on the skin or ones that are still partly green. Those are over and under ripe respectively.
Mango has some good fiber that lives right under the skin as well as around the nut kernel inside.
Instead of trying to peel the mango – it gets really slippery with the skin off – slice it either side of the nut and then use a knife to score the flesh and simply scoop out into the blender.
Cut away the nice flesh left around the kernel as well so as not to waste any.
If you are using canned mango then drain off any syrup and remember to start with a little less added sugar. It is easy to add sugar to your lassi mango coconut shake as long as you dissolve your sugar first or better still just add back the syrup from the can in lieu of sugar in the recipe – 1 tbsp sugar = 2 tsp syrup.
You can also use frozen or canned mango pulp but let that defrost before using it.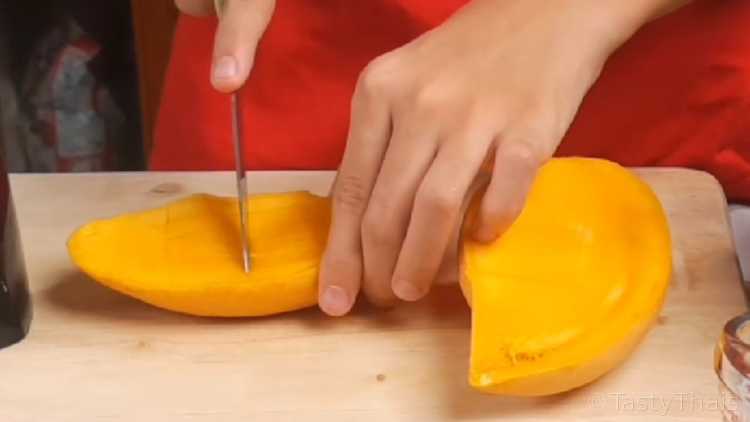 Step 2 Making the Mango Lassi
The next ingredient is thick-set yogurt. You need a nice thick live yogurt for best results similar to Greek Style yogurt but any set live yogurt will do as long as it is unflavored.
Tip in the yogurt with the coconut milk. Dissolve your sugar in a little warm water, preferably palm sugar but brown demerara type crystalline sugar will do too.
Since the drink is iced it is better to dissolve the sugar first because it will not easily dissolve in the cold ingredients.
Lastly, add crushed ice, put the lid on the blender and blend on slow speed to start and finishing on high. Less than one-minute blending will have your Thai mango lassi ready.
Take a look at your lassi. If it looks a bit too thick for your liking then add a little extra ice and blend a bit more.
If it's too thin then either add a bit more mango and blend or remember to adjust the recipe next time.
Top off with some spices to make it pretty.
We liked chocolate muesli, brown sugar and saffron strands to decorate but feel free to experiment. Perhaps cinnamon, sunflower seeds, granola or broken cashews might work well for you too.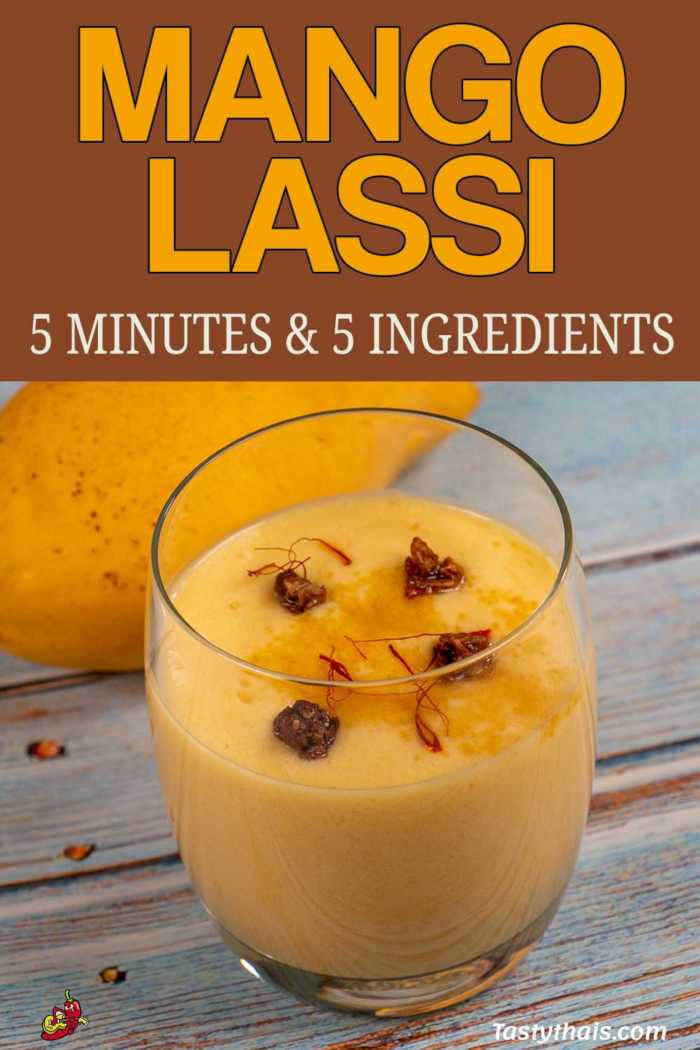 Thai Mango Lassi with Coconut Milk Recipe
Thai Mango Lassi with Coconut
The Video showing this recipe being cooked is near the top of the page – A convenient Jump Link to the video is below the description under here.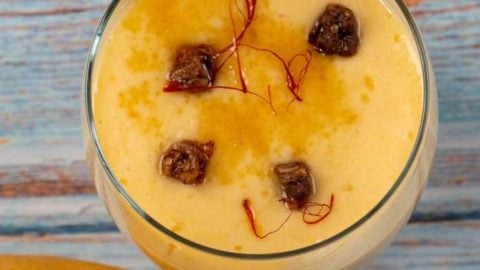 India may be the place you associate with the word 'lassi', but lassi is just a milkshake made with yogurt. You can make them salt or sweet and this one is sweet.
Some people like their drinks super thick in which case use very cold ingredients and skip the ice.
The palm sugar and coconut milk add a distinctive yet subtle taste to make the perfect mango lassi.
NOTE: Any In-recipe images can be toggled on and off with the camera icons next to the Instructions header.
Ingredients  
1

cup

ripe mango

or canned

1

cup

live yogurt

plain

½

cup

coconut Milk

3

tbsp

palm sugar or brown sugar or honey

dissolved in warm water

3

tbsp

warm water

½

cup

crushed ice

decorative nuts or spices

try cardamon, cinnamon, saffron, sunflower seeds
Instructions 
Making Mango Lassi
Slice the mango and score the flesh from the inside without breaking the skin. Scoop out the flesh with a spoon. If using canned mango then drain off the excess syrup and use instead of the sugar mix if you wish. You'll need two tablespoons of syrup for each tablespoon of sugar in the recipe

If using mango pulp then you can use as is once defrosted and continue as if using fresh mango.

Mix the sugar in a little warm water to dissolve.

Add the yogurt, sugar and coconut milk with the crushed ice and blend for 1 minute.

Serve and decorate to look amazing!
Nutrition
Serving:
1
glass
Calories:
297
kcal
Carbohydrates:
36
g
Protein:
6
g
Fat:
16
g
Saturated Fat:
13
g
Cholesterol:
16
mg
Sodium:
105
mg
Potassium:
453
mg
Fiber:
1
g
Sugar:
29
g
Vitamin A:
1014
IU
Vitamin C:
31
mg
Calcium:
167
mg
Iron:
2
mg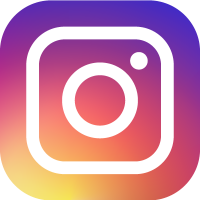 Planning on Making this Recipe?
It would be great if you could take a picture of your finished creation and share it out on Instagram. Tag me with #TASTYTHAIEATS – I love to see your ideas!
I am a Thai mum and love cooking for my children. Over the years, I have taken my family recipes as well as ones borrowed from friends and adapted them to make them even tastier. I publish my authentic Thai Food Recipes here for all to enjoy around the world. When I get a chance to travel I publish information to help others visiting Thailand.