This Tom Kha Gai Recipe will have you cooking up one of the most famous Thai soups in next to no time. If you want to make an authentic tom kha soup then the first thing you need is galangal which you can get online or from your local Asian grocery store.
Video on How to Make Chicken Coconut Milk SoupTom Kha Gai
Authentic Tom Kha Gai Recipe - Easy Thai Chcken with Coconut Soup or Tom Kha Gai Soup
Thai Coconut Chicken Soup Recipe link to video if the video above does not load for you.
Breaking apart and transliterating the Thai you get 'Tom' meaning cook by boiling (as in soup), 'Kha' which is the word for galangal and 'gai' which means chicken. So Tom Kha Gai means Chicken galangal soup.
And that my friends, is why half the internet sites have recipes which are wrong because they assume you can substitute galangal and ginger – you can't. Do I assume they are all copying each other?
Links disclosure: Some links on this page go to affiliate partners where, without cost to you, we may receive a commission if you make a purchase.
What You Will Need for Tom Kha Gai
Chicken – thigh meat has a bit more taste and you need some bones for a quick stock so grab chicken thighs
Galangal – this is essential. If you follow some other recipes on the web you'll be cooking Tom Khing Gai instead – which isn't a dish any Thai knows!
Lemongrass – a woody fragrant spice which is a thick grass and used extensively in Thai cooking.
Coconut Milk
Shallots
Straw Mushrooms
Lime Juice
Tamarind Paste
Fish Sauce
Kaffir lime Leaves
Dried Chilies
Thai or Japanese Parsley
Water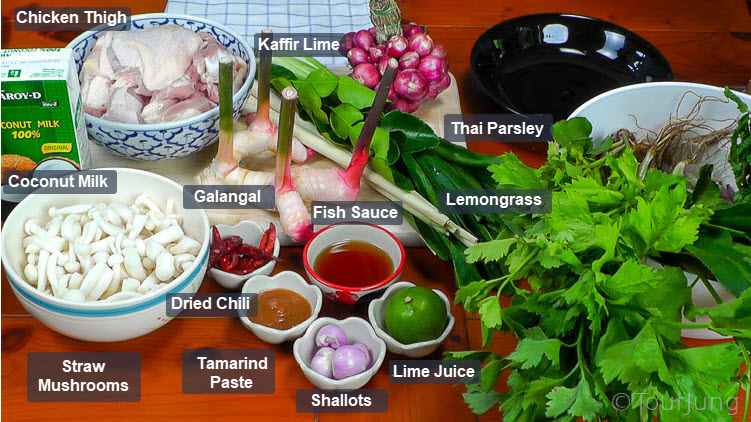 What's the Difference between Tom Kha Soup and Tom Yum Soup?
Tom Yum and Tom Kha Thai soups share many ingredients but they are completely different tastes. Tom Kha soup is made using less chili and features coconut milk to make a creamy mildly spiced and fragrant soup. Tom Yum contains more chili and aromatic herbs which makes for a hot and sour soup.
Both these soups are 'thinner' style soups meaning the consistency of the soup is watery rather than 'thick and hearty' like our delicious Thai style spicy pumpkin soup.
How to Make Tom Kha Gai Soup
The basic Tom Kha soup is the same whether you are making it with chicken, pork, seafood or even a vegetarian version using tofu. The only difference will be how long you cook the protein and so the timing of adding the protein and coconut milk will vary a bit.
Tom Kha is made starting from a stock made from water, galangal, and lemongrass to get the right base taste. If you plan to add chicken then add chicken bones for something similar to a basic chicken stock, if adding prawns then you can add prawn heads into the base stock and if using pork then add pork bones.
The protein is cooked in the stock with added galangal and lemongrass slices along with fish sauce and lime juice to balance the flavors.
Many Thais will eat the sliced galangal if it is young because it has many health benefits being rich in anti-oxidants such as reducing risk of cancer, reducing inflammation and as a male supplement – somewhat akin to ginseng.
Authentic Tom Kha Gai Soup Recipe Step by Step
Step 1 Roasting the Dry Chilies
Why start with roasting the chilies? I assume you don't much care for washing up and so we roast the dry chilies first. That way we can continue using the same pan and one less pan to wash up – hoorah!
Heat your pot or pan and throw in a few dried chilies. These dried chilies will add a little chili spice to the dish but more as a flavor complex than a dominant hot flavor that you might want if making Tom Yum for instance.
After toasting on a fairly high heat, tip them into a small mortar and give them a few bashes with the pestle. You do have a small mortar and pestle right?
You'll need it again in the next step and ion most of the Thai dishes you cook so it's worth investing in one. Once you do get one you will find a few more uses for it in your regular cooking too.
Anyway, set aside your crushed dried chilies for later.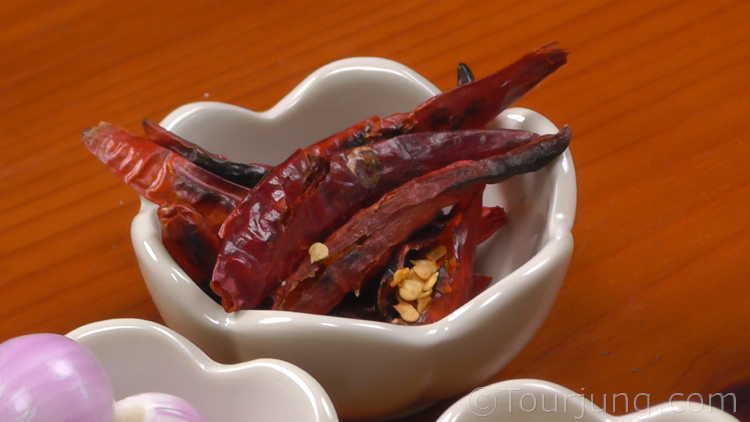 Step 2 Making Tom Kha Chicken Base Stock
You may see other recipes using chicken stock. That's fine but why not make it as we go anyway. It's easier and so simple because you have to get the aromatic spice flavoring in the soup water anyway. Alternatively you could grab our chicken stock recipe from our dedicated post.
If you want to skip this step then you can use this excellent Tom Kha Paste which mixed with water provides another excellent base for this soup.
So heat up the same cooking pan or pot you toasted your chilies in and add water. Cut off a large thumb-sized piece of galangal and crush the stem (washed but no need to peel) in your mortar. Next a few lemongrass stalks after removing the hard outer leaf layer – cut these in half and give them a quick crushing before adding to the water too.
Grab your chicken thighs and cut out the bones, throwing those bones into the water to swim with the galangal and lemongrass, simmering while you carry on preparing the rest of the ingredients.
Step 3 Preparing the Chicken etc.
Take your now boneless chicken thighs and cut them into bite-sized pieces, setting them aside for a while to give the soup stock time to develop its flavors.
Cut off another small piece of galangal for slicing.
If you have some nice young galangal then you might like to peel it and slice it thinly so that it can be eaten. Galangal has a nice almost pine-like fresh flavor that many people like. If you don't want to eat it then you don't have to right?
On the other hand if your galangal is knarled and old then skip the peeling and cut a bit thicker because you will probably not be eating it as it will be too woody and chewy. it will still impart the necessary flavor though.
The dish is named after this under-rated root spice so you definitely need it.
Take another couple of lemongrass stems, discarding the hard outer leaves and cutting off the tops so you are left with the whiter tender stem at the bottom. Like the galangal, if it is young you can cut it thin for eating but if it is a bit older then cut it thicker as it is not so pleasant to chew.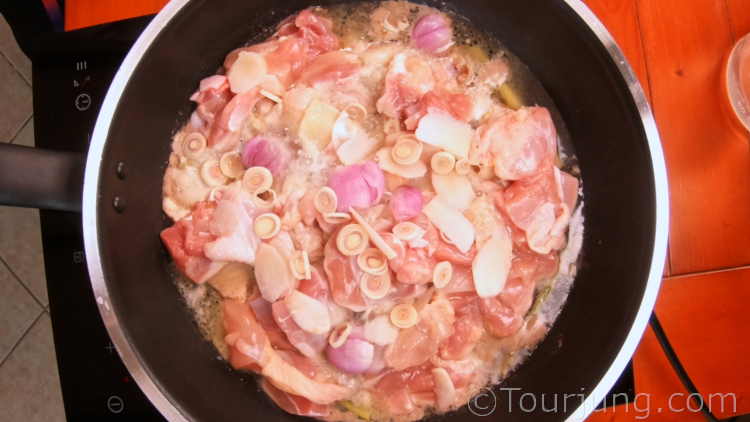 Also, peel your shallots and crush them up with the back of your knife or in your mortar.
Take the kaffir lime leaves, removing the leaves from their stems and removing the center stem from the leaves too. Tear each leaf into two or four pieces.
By the time you have done all this the stock should be about ready. If you have been super quick then go wash up for a couple of minutes to allow the stock to finish getting yummy.
Step 4 Cooking the Soup – First Stage
Add the chicken pieces, into the stock and let them sit in there while the stock heats back up again as it will be cooled by the chicken when you add it. Do not stir in the chicken yet!
Wait until the stock has been brought back to a fast simmer and then stir the chicken around.
Cook for a few minutes and when the chicken is nearly cooked add in the sliced galangal and lemongrass, shallots and kaffir lime leaf pieces and allow to simmer for two minutes or so.
While the chicken is cooking it's a good time to chop up your Thai or Japanese parsley and set it to one side to add immediately before serving. It is optional but adds a nice additional taste, aroma, and color to the soup.
Step 5 Finish Cooking the Soup and Seasoning
Turn down the heat slightly to get the soup to a gentle simmer and then add in the coconut milk, stirring to mix it all in and continue to cook for another couple of minutes being careful not to boil.
If you boil the soup then the coconut milk will separate and the soup will turn frothy – not what you want.
The soup is about done, just to add some umami taste by adding in fish sauce gradually and tasting in between.
Add in tamarind paste and the mushrooms and stir around for another minute or two and continuing to taste and adjust the sour lime with the umami salty fish sauce to get a nice balance.
Right at the end add in your chopped parsley from stage 4.
Serve your delicious Thai chicken coconut soup with a generous helping of Jasmine RiceJasmine Rice and enjoy.
Authentic Thai Coconut Chicken Soup Recipe
Easy and Authentic Tom Kha Gai Recipe (Thai Coconut Chicken Soup)
The Video showing this recipe being cooked is near the top of the page – A convenient Jump Link to the video is below the description under here.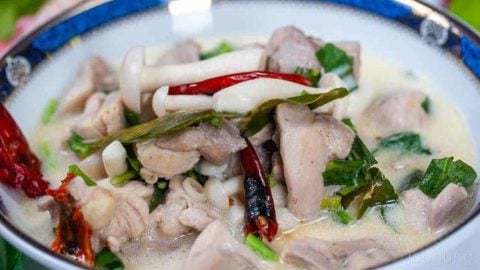 The word 'Kha' in Thai means galangal and it is that root spice that gives this soup its authentic flavor. You might see a number of high profile websites touting this soup made with ginger. Well it ain't the same thing folks. This recipe is the real thing!
NOTE: Any In-recipe images can be toggled on and off with the camera icons next to the Instructions header.
Ingredients  
Ingredients For Tom Kha Gai
Instructions 
Method
Wash the chicken and remove the bone. Cut the meat into bite-sized chunks. Set aside

Boil water, add chicken bones you just cut out, crushed galangal and lemongrass in a saucepan. Bring to a simmer and allow to simmer while you prepare the remaining ingredients. Time not critical.

Roast the chili and crush them in a mortar. Peel the shallots, slice the galangal and lemongrass. Set aside

Add chicken and shallots into the soup. Leave it until chicken almost cooked then add galangal and lemongrass. Cook for a minute or two then add 2 cups coconut milk and kaffir lime leaves de-veined and torn into quarters. Stir around.

Season with tamarind paste, fish sauce, lime juice, crushed roasted chili, then give a little stir and finally add chopped thai parsley just before serving. Done. Turn the heat off.
Notes
Do not stir chicken when you add it – it reduces the cooking smell
Crush the galangal, lemongrass, karffir leaves and cilantro root give the aroma 
The bones make soup sweet and delicious and much more tasty
Do not cook straw mushroom too long it will get soft. You can substitute another type of mushroom such as button mushrooms if you wish.
Once you add the coconut cream do not cook it too long nor too hot. The coconut oil will separate. 
Roasted chili will make the soup smell nicer than fresh chili and works much better.
Nutrition
Calories:
637
kcal
Carbohydrates:
24
g
Protein:
32
g
Fat:
49
g
Saturated Fat:
28
g
Cholesterol:
142
mg
Sodium:
2255
mg
Potassium:
885
mg
Fiber:
4
g
Sugar:
10
g
Vitamin A:
212
IU
Vitamin C:
7
mg
Calcium:
75
mg
Iron:
7
mg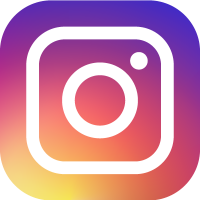 Planning on Making this Recipe?
It would be great if you could take a picture of your finished creation and share it out on Instagram. Tag me with #TASTYTHAIEATS – I love to see your ideas!
I really hope you enjoy this dish and if you cook it I would love to hear your comments below so please come back and let me know how it turned out for you.
I am a Thai mum and love cooking for my children. Over the years, I have taken my family recipes as well as ones borrowed from friends and adapted them to make them even tastier. I publish my authentic Thai Food Recipes here for all to enjoy around the world. When I get a chance to travel I publish information to help others visiting Thailand.