There is nothing quite so exciting, yet at the same time comforting, as the first time you get to eat a great Thai Duck Red Curry. This recipe with Roast Duck is the best because the duck is kept tender whilst absorbing the tastes and flavors of the Thai red curry.
Best Thai Red Curry with Roasted Duck, Pineapple & Grapes - Kaeng Phed Ped Yang
Link to the Video if it does not load above.
Duck is a rich meat with quite closely packed meat fibers. If you are not careful the duck meat will overcook and become tough and that is why some people avoid cooking duck. But it really is not so hard – at least duck breasts aren't. If I can do it so can you!
The secret to tenderness is to roast the duck until pink and then add it to the cooking red curry. The secret to the excellent blend of tastes in this recipe is the acidic balance the fruit brings to the creaminess of the coconut milk and spiciness of the curry. Together with the rich duck meat you have a blend made in heaven!
If you like this recipe then you might also like our creamy steamed salmon curry recipe which tastes awesome.
Links disclosure: Some links on this page go to affiliate partners where, without cost to you, we may receive a commission if you make a purchase.
Ingredients You Will Need
Duck Breasts
Large Mild Chili (Spur Chili)
Pineapple
Cherry Tomatoes
Small Eggplants (Pea Eggplants if Available)
Red Curry Paste
Cardamon Seeds
Cumin Seeds
Salt
Holy Basil Leaves
Grapes
Kaffir Lime Leaf
Coconut Milk
Coriander Root
Garlic
Soy Sauce
Fish Sauce
White Pepper
Palm Sugar
Brown Sugar
Tamarind Paste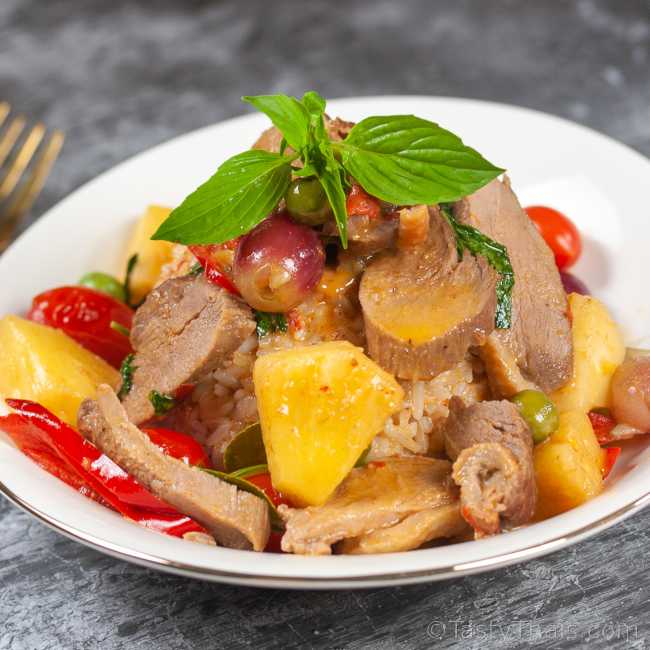 How to Make Thai Red Curry with Roast Duck with Cooking Tips – Step by Step
Step 1 Marinate the Duck
Using a pestle and mortar, pound the white pepper well before adding cilantro or coriander root with a little salt to assist the grinding as you pound. Then add garlic and brown sugar and continue to pound into a moist paste.
Add the paste to the duck breasts in a bowl and add soy sauce. Massage the marinade well into the duck breasts with your fingers. Cover the bowl and refrigerate for at least 2 hours and longer if you wish.
Step 2 Roast the Duck Breasts.
Clean the marinade off the duck breasts and place skin side down into your air fryer. Cook at 180 degrees celsius for 10 minutes – until the duck breast is pink inside.
Tip: The air fryer makes easy work of this because of its compact size and instantly ready features.
You can also place the duck breasts on an open grid rack and bake in your convection oven after waiting for it to heat up.
Alternatively, you can heat a little oil and pan-fry the duck breasts.
Whichever method you use, cook only until the duck is pink and bear in mind that the duck will be cooked a little more in the hot red curry sauce later.
When cooked you can wrap in tin foil until you are ready to add to the curry.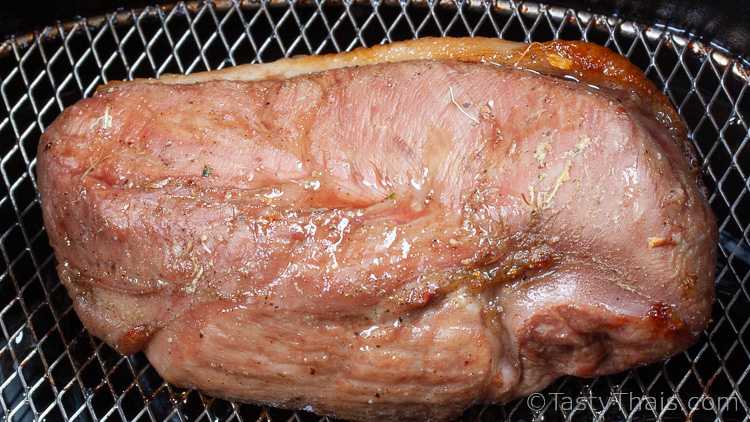 Step 3 Liven Up Shop Bought Red Curry paste
If you are not making your own red curry paste then you can liven up shop-bought paste to make it taste so much better.
Just add cumin seed and coriander seed into your frying pan and dry roast for a minute. This will release a wonderful aroma and also make it easier to grind them in the mortar.
Grind into a coarse powder using a mortar and pestle before adding in the shop-bought red curry paste and mixing together thoroughly with the pestle.
If you make the red curry paste at home from scratch then you can skip this step.
Step 4 Prep Remaining Ingredients
Prepare and slice your pineapple into bite-sized chunks.
Wash the cherry tomatoes and slice into two if they are quite large. Smaller cherry tomatoes that can easily fit into your mouth can be used as-is.
Wash the grapes and again if you have really big grapes then these should be halved. You may even want to halve medium-sized grapes in order to remove any pips if you prefer not to eat these. The alternative is to buy seedless grapes haha!!
Step 5 Slice the Pink Roasted Duck
Place your roasted duck breasts on a cutting board skin side down, and slice into fairly thin slices about 1/8th inch (2-3mm) thick.
You should see the nice pink color in the center of the duck slices.
Keep everyone else in the house away so they don't steal and eat these irresistible slices before you get a chance to finish. They'll try!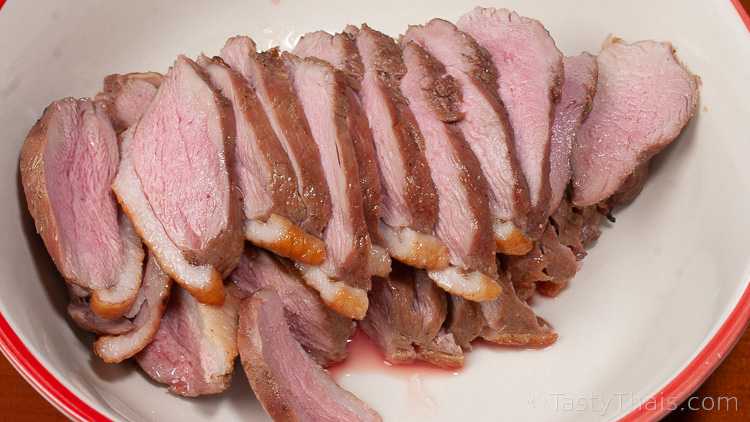 Step 6 Making the Red Curry Sauce
To make the red curry sauce, add some coconut milk into the pan you will use to cook the curry and heat up using a low to medium heat.
When the coconut milk is quite hot add in the red curry paste and stir continuously to break down the paste and mix into the hot milk. Add more coconut milk as you go to make a smooth sauce.
Step 7 Final Steps
When you have thoroughly incorporated the coconut milk and red curry paste, add in the brown sugar and palm sugar and season with fish sauce and a little extra salt. Stir to dissolve out the sugars and then add the tamarind paste for a little tang, continuing to stir until you have a smooth pink-colored curry sauce.
Taste to check for the balance between salt, savory and sweet tastes.
Add in the small eggplants and cook for a minute or two before adding in the sliced duck, pineapple, tomatoes, grapes, and torn kaffir lime leaves and stir up.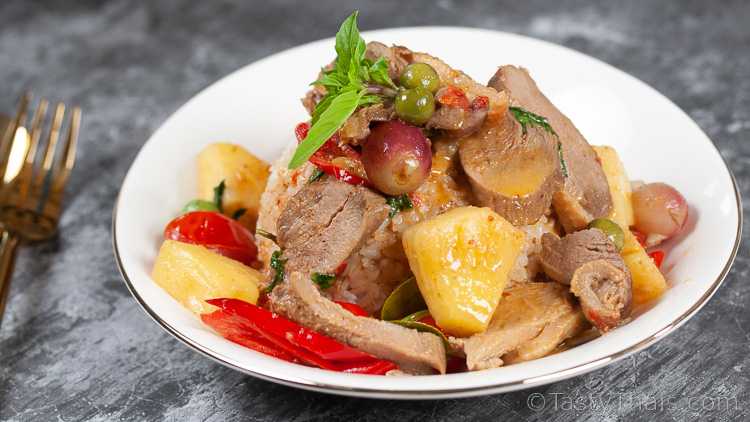 If you want a little thinner curry sauce then top up with a little coconut milk until you have the thickness you prefer.
Taste again and adjust sweetness and salt adding sugar or fish sauce to get your desired balance.
Once the curry tastes right, add in the holy basil and stir to wilt. Serve immediately with freshly steamed jasmine rice.
The Red Curry with Roasted Duck Recipe is Served!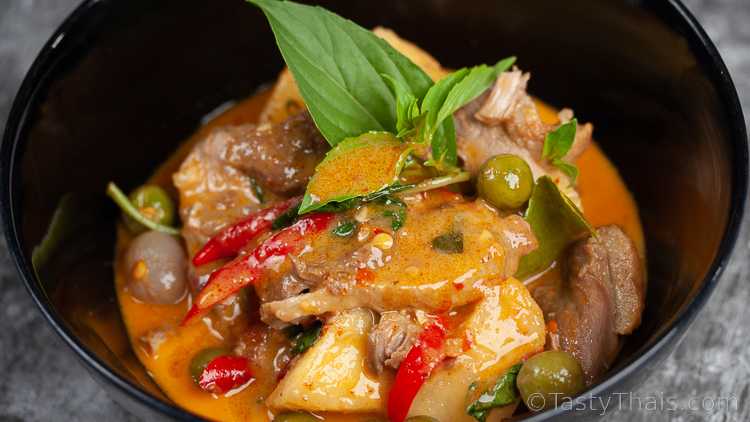 Thai Red Duck Curry with Roast Duck Recipe
Thai Red Curry With Roasted Duck Recipe
The Video showing this recipe being cooked is near the top of the page – A convenient Jump Link to the video is below the description under here.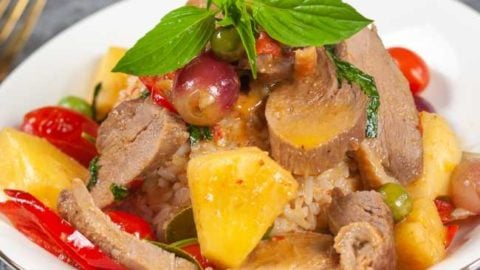 A delcious Thai red curry made with moist and tender roasted duck combined with pineapple and grapes, tomatoes and several other ingredients.
The recipe is easy despite quite a lot of different ingredients. The steps to make the curry are simple though and apart from the time marinading it does not require a lot of hands-on time.
NOTE: Any In-recipe images can be toggled on and off with the camera icons next to the Instructions header.
Ingredients  
Ingredients For Duck Curry
Instructions 
Marinading Instructions
Wash and drain duck breast and dab dry with a paper kitchen towel.

Using a pestle and mortar, pound white peppercorns into a powder before adding chopped coriander/cilantro root, a sprinkle of salt and garlic and pound into a paste.

Add in the brown sugar and mix into the paste which will be fairly coarse.

Put duck breast, pounded herbs, and other marinade ingredients into a bowl and work the marinade into the duck breasts with your fingers. Cover and place in the refrigerator to absorb the flavors for at least 2 hours – longer if you wish.
Cooking the Duck Breasts
Scrape off the marinade paste from the breasts with your fingers or a flat blade.

Cook in an air fryer or fan-assisted convection oven at 180 degrees centigrade on an open rack which will allow airflow for 10 minutes. If using an oven then you will need to pre-heat it to temperature before putting the breasts in.

An alternative cooking method is to pan-fry in minimal oil until pink.

After cooking is complete, wrap the breasts in foil to keep moist if not using immediately.
Making the Red Curry Instructions
If using shop-bought paste then liven it up by mixing with some dry roasted and pounded cumin and coriander seed. If using fresh paste you can skip this step.

Cut up the pineapple and if you wish half and remove the seeds from your grapes if not seedless. Also, ensure grapes and tomatoes are halved if oversize.

Take off the stem and center spine of the kaffir lime leaves and remove the basil leaves from their stems too.

Slice the duck breasts into 1/8th inch (2-3mm) thick slices.

Add a little coconut milk into a medium-large pan big enough to hold all the ingredients. heat the pan on medium heat and when warm add in the red curry paste stirring to mix the paste well and smoothly into the coconut milk.

Continue adding more coconut milk reserving a little for thinning the curry sauce you are making, if necessary, later. Stir continually to ensure a smooth consistency and pale pink coloring..

Add in the tamarind paste and mix well, cooking for a minute or two and then add the fish sauce and taste for balance. Add more fish sauce, salt or sugar to get the taste you prefer.

Add the small eggplants first and allow to cook for a minute in your simmering red curry sauce two before adding the sliced duck, pineapple, grapes, cherry tomatoes and kaffir lime leaves.

Stir together for another minute or two to warm all the ingredients through and taste once more. Add extra coconut milk if you prefer a slightly thinner soup/sauce.

Finally, add in the basil leaves and stir in until wilted which will take about 45 seconds to a minute. Serve on a bed of freshly steamed rice on individual plates or in a bowl with steamed rice. Enjoy!
Nutrition
Serving:
10
oz
Calories:
1115
kcal
Carbohydrates:
58
g
Protein:
97
g
Fat:
57
g
Saturated Fat:
38
g
Cholesterol:
348
mg
Sodium:
1699
mg
Potassium:
2199
mg
Fiber:
5
g
Sugar:
40
g
Vitamin A:
2657
IU
Vitamin C:
121
mg
Calcium:
118
mg
Iron:
29
mg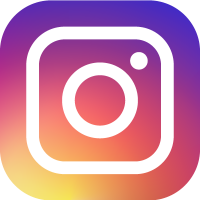 Planning on Making this Recipe?
It would be great if you could take a picture of your finished creation and share it out on Instagram. Tag me with #TASTYTHAIEATS – I love to see your ideas!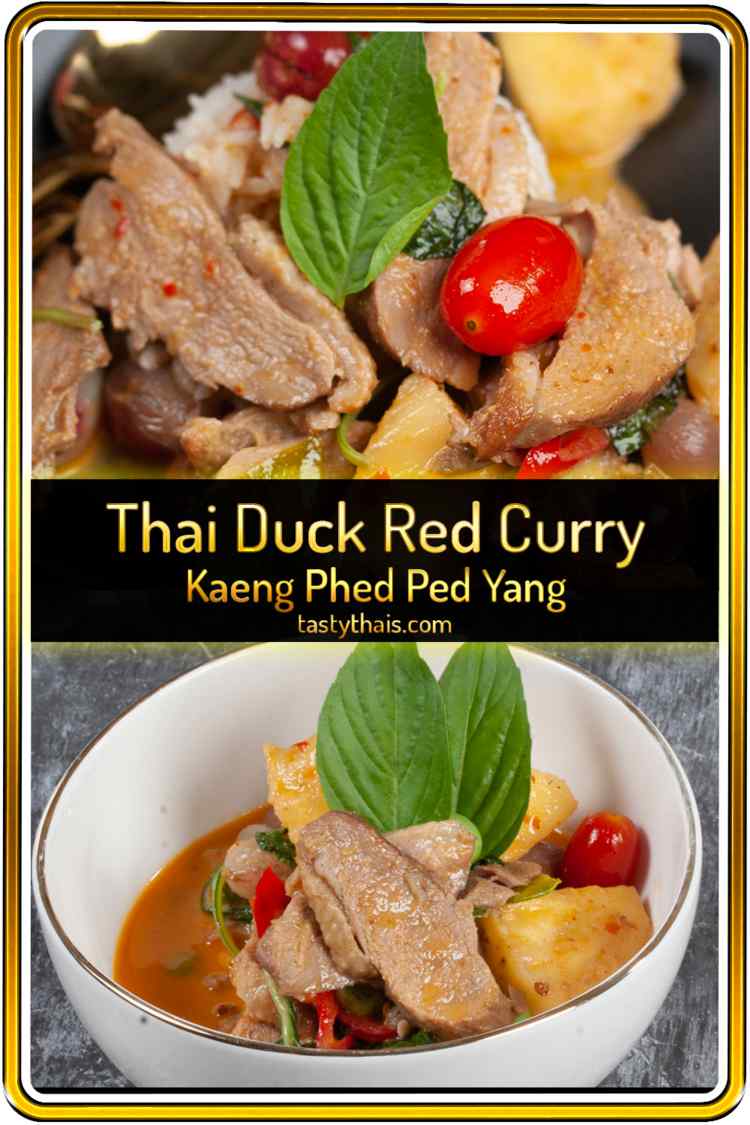 Katie in Action
Katie often comes to the market to learn how to pick fruit and work her way into my good books for ice cream. Well, it's hot so fair enough right?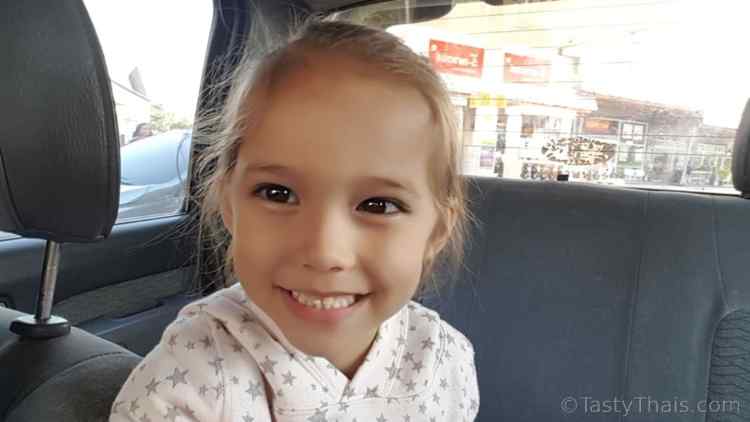 I really hope you enjoy this dish and if you cook it I would love to hear your comments below so please come back and let me know how it turned out for you.
I am a Thai mum and love cooking for my children. Over the years, I have taken my family recipes as well as ones borrowed from friends and adapted them to make them even tastier. I publish my authentic Thai Food Recipes here for all to enjoy around the world. When I get a chance to travel I publish information to help others visiting Thailand.