Thai Iced Lemon Tea is really Thai Iced Lime Tea because limes are plentiful in Thailand. You can use lemon or limes – the taste will differ slightly but either way, you'll end up with a super refreshing drink for those long summer days.
Thai Iced Lemon Tea - Iced Lime Tea - Cha Manao Yen
It's pretty hot in Thailand so iced drinks are a big thing. We also like our drinks sweet and as cold as possible. No moaning here about cups being full of ice and little drink – we just use bigger cups!
If you walk down the road in any big city in Thailand you'll find drinks vendors at the roadside selling iced drinks from Thai milk tea to Thai matcha tea, tea with boba added and big straws as well as all manner of coffees (usually brewed with Nescafe).
Thai tea mixes for various drinks including 'cha manao yen' which is the Thai for iced Lime tea which translates to iced lemon tea in the West because lemons are as plentiful there as limes are here.
If you are out and about then a Thai tea mix will likely be used but if you are at home then nothing beats the taste of a great cup of well-brewed premium tea with a little lime juice to zing it up.
You'll need some sugar to take the edge off and provide a nice balance and you'll be getting some immune boosting vitamin C from the fresh lime/lemon juice.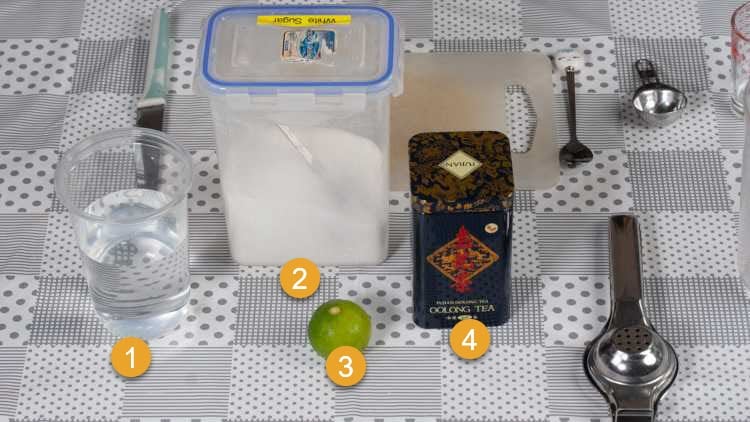 Just four ingredients needed – tea, hot water, ice & lime juice (or lemon juice if it's handier).
It's really easy to make and the taste is just so much better than Thai iced tea made with a packet tea mix.
Step by Step Notes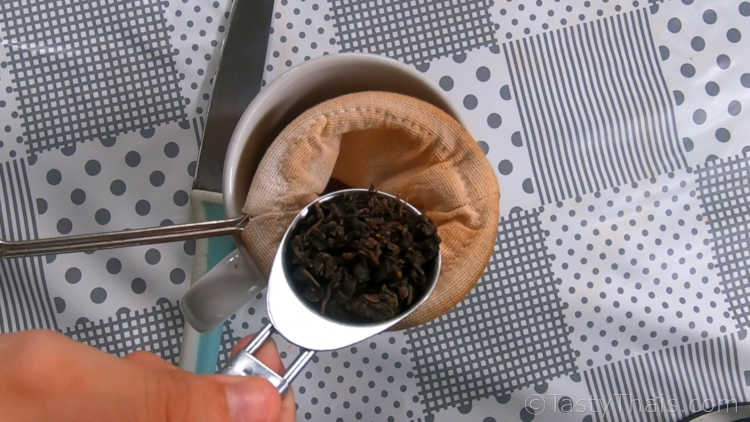 Step 1 – Brewing the Tea
The tea needs to be brewed strong because the finished brew will be added to ice when hot which will dilute it. So allow for that when you assess how much tea to use.
You can use any straightforward tea you prefer. Black tea makes quite a strong brew, green tea has lots of health benefits but is a little weaker.
Avoid flavored teas though as they will likely not go so well with the citrus taste. Teabags can also be used but loose leaf tea definitely has the edge.
Step 2 – Sugar
Mix the sugar with a little warm water to dissolve it quickly.
it is better to sweeten after you add the lime or lemon juice unless you have made the recipe several times already and know how much to use for your taste.
If you add the sugar after the tea is cooled it's a bit difficult to dissolve.
Step 3 – Ice
You need to use an oversized cup and add plenty of ice.
The ice needs to cool down the hot tea as you want to drink it quickly, then it needs to cool the drink more to make it ice cold. Obviously it will melt a bit when you add the tea which will water it down a bit – hence making the tea quite strong to start with.
Step 4 – Lime Juice
Use lemon or lime juice and see which you prefer. There is a difference in the taste which is noticeable but both are equally nice we think.
Adjust the lime juice for a pleasant balance with the strength of the tea before sweetening.
Step 5 – Sweetening
Sweeten with the sugar syrup to taste. The sugar will help take the edge off the sharpness of the lemon or lime juice and make your drink just perfect.
Make this iced cold drink for hot summer days for a refreshing drink all the family can enjoy.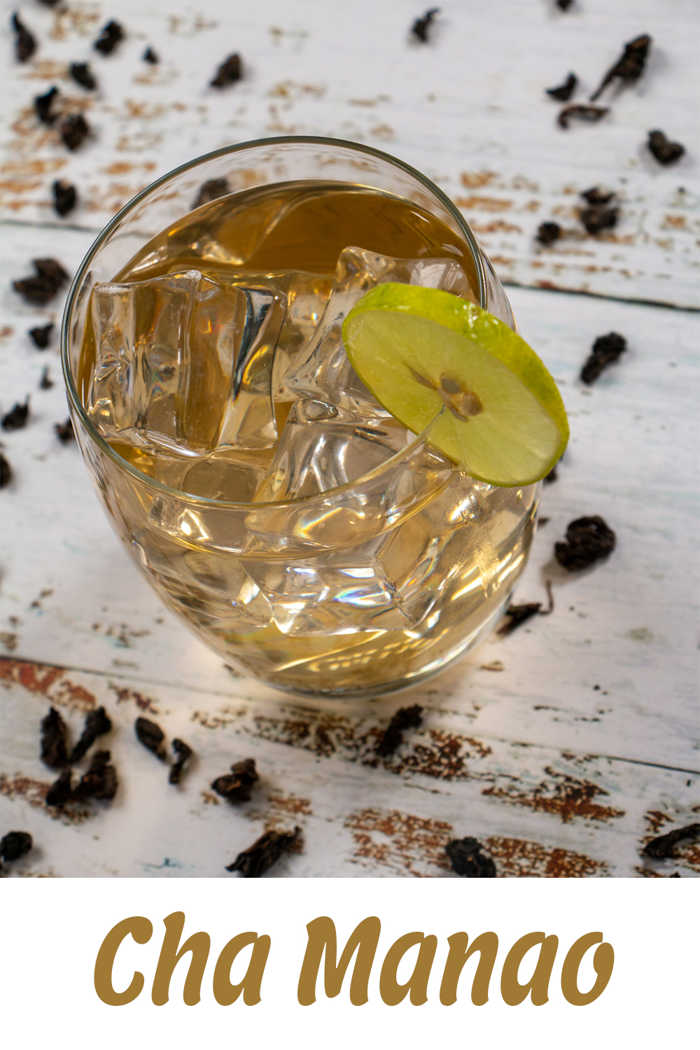 Thai Iced Lemon Tea / Thai Iced Lime Tea Recipe
Thai Iced Lemon Tea Recipe – Thai Iced Lime Tea – Cha Manao
The Video showing this recipe being cooked is near the top of the page – A convenient Jump Link to the video is below the description under here.
Cha manao is the Thai name for lemon tea, except that most lemon tea is not made with lemons but actually made with limes as they are home grown, cheaper and more readily available.
Although you can buy packet mixes, making it at home is much nicer and you know is free from preservatives. You are also in control of sugar which is a big plus.
NOTE: Any In-recipe images can be toggled on and off with the camera icons next to the Instructions header.
Ingredients  
1

tbsp

Tea

See Note 1

3

tbsp

Sugar

See Note 2

1

tbsp

Lime juice

See Note 3

1

cup

Boiling water

for brewing

3

tbsp

Hot water

to dissolve sugar

1

cup

Ice

See Note 4
Instructions 
Measure out 2 teaspoons of tea leaves and add 1 cup of boiling water. You can either use a Thai style brewing filter bag which is left in the cup and lifted out after brewing. Or use a regular tea pot (with cosy) to brew and use a strainer to filter off the leaves as you pour out the tea.

Allow to brew for 4 minutes or so.

Dissolve the sugar in a few tablespoons of hot water

Add plenty of ice to almost fill a large beaker and pour in the hot brewed tea.

Add the lime juice or lemon juice.

Add the dissolved sugar mixture to sweeten to taste.
Notes
Note 1 – You can use Oolong tea which has a very nice taste or substitute for black tea or green tea if you prefer. Black tea typically has a stronger taste and so you will probably want to reduce the quantity to two teaspoons. Green tea is a little milder.
The tea should be fairly strong as it will be diluted when the ice melts on adding the hot tea.
Note 2 – The amount of sugar to add is a matter of personal taste. Thai drinks are usually made quite sweet but your preference may differ. Adjust for your preference.
Note 3 – Lime juice is used in Thailand but you can also use lemon juice. The taste is not identical but the drink works equally well with either lemon or lime.
Note 4 – You need to use an oversized cup because you need enough ice to cool the hot tea down to very cold. Much will melt to dilute the stronger tea you added and the remaining ice will keep your drink refreshingly cold.
Nutrition
Calories:
143
kcal
Carbohydrates:
37
g
Protein:
1
g
Fat:
1
g
Sodium:
27
mg
Sugar:
36
g
Vitamin C:
5
mg
Planning on Making this Recipe?
It would be great if you could take a picture of your finished creation and share it out on Instagram. Tag me with #TASTYTHAIEATS – I love to see your ideas!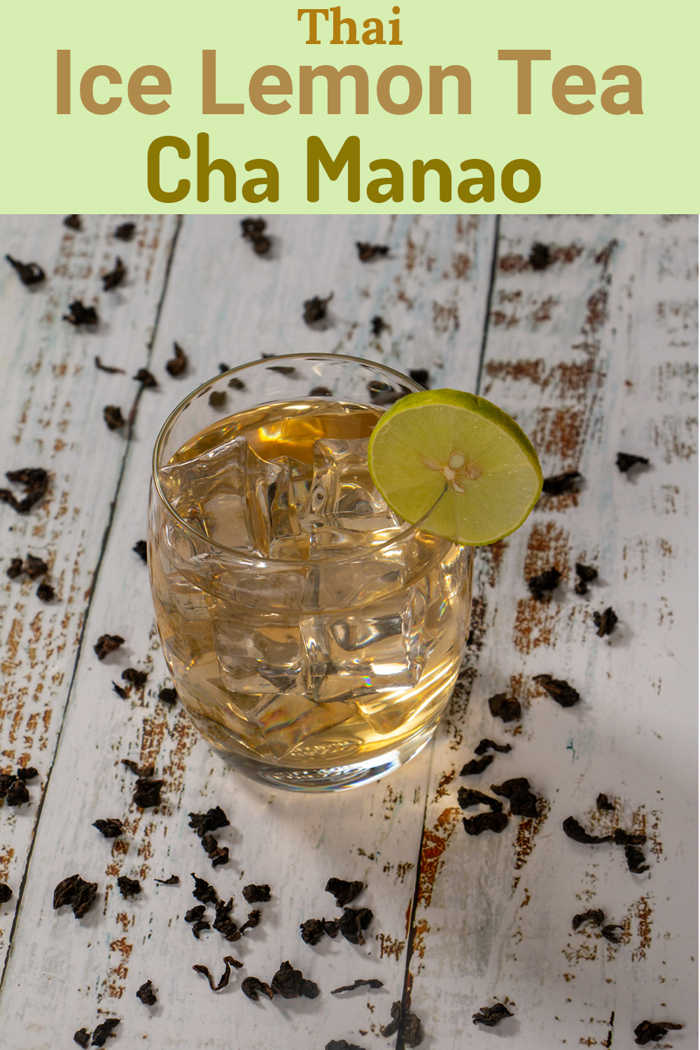 I am a Thai mum and love cooking for my children. Over the years, I have taken my family recipes as well as ones borrowed from friends and adapted them to make them even tastier. I publish my authentic Thai Food Recipes here for all to enjoy around the world. When I get a chance to travel I publish information to help others visiting Thailand.