This authentic Thai Green Curry Recipe is a curry made with coconut milk that comes from the Central Thai region. It is most commonly found made with chicken as the protein but you can swap out the chicken for pork, shrimp, seafood, or beef.
Video on How to Make Thai Green Curry
Thai Green Curry Recipe with Chicken Served with Rice Noodles - Gaeng Keow Wan Gai
Link in case the Thai Green Curry Recipe Video above does not load.
It is also quite commonly made with vegetables like mushrooms or corn or a protein substitute such as tofu. You will often see this dish served during the Jae or vegetarian festivals or at vegetarian restaurants.
Links disclosure: Some links on this page go to affiliate partners where, without cost to you, we may receive a commission if you make a purchase.
Ingredients for this Thai Green Curry Recipe
Chicken Thigh Meat
Green Curry Paste
Coconut Milk
Palm Sugar
Fish Sauce
Holy Basil
Corriander Seeds
Cumin Seeds
Kaffir Lime Leaf
Chili Spur
Eggplant
Finger Root
Why You Want to Make Delicious Thai Green Curry
Easy & quick
Super yummy(of course)
Can be adjusted to nearly zero spice, if not no spice, and still be authentic
Doesn't require too many ingredients
Thai green curry is available all over Thailand and is popular internationally as well.
It can be eaten with Jasmine Rice or with Rice Noodles or even with roti instead. Personally, I prefer this soupy curry served with rice noodles – it just somehow goes together perfectly!
If you also like Red curry, stay tuned for our recipe – we're planning on making it. And if you like red curry, it's very likely that you'll also like Massaman Curry Recipe. If you are fancying something drier, maybe you can check out our Pad Prik King Moo Recipe. Anyway, let's continue.
How to Make Green Curry Step by Step
Step 1 Preparing the Paste
Now you can go about gathering the ingredients and pounding out the green curry paste at home – it's not that hard but you will probably be missing many of the ingredients from your larder store.
For that reason, and because it is just easier, I prefer to use shop-bought paste or buy it from the local market. If I use shop-bought paste then I always liven it up with some fresh spices. The result is a paste that is almost as good as fresh anyway!
To prepare the paste, take the cumin and coriander seeds and place them in a frying pan. Heat to toast a little until they just begin to jump – if they start smoking get them outta there quick!
Take your toasted seeds and place them into a mortar. Give them a good bash and grinding with a heavy pestle to turn into a powder. It will smell divine!
Then take the green curry paste and drop it into the mortar with your freshly powdered seeds and mix them together thoroughly.
Presto – fresh and aromatic green curry paste in a couple of minutes tops!
Step 2 Prepare the Chicken
I prefer to use chicken thigh for this recipe because the meat is tastier than chicken breast and because I want the bones for a continual supply of chicken stock – it is stock that makes everything taste soooooo much better.
Some Thai cooks and people out in the sticks use whole chickens which they chop up into small pieces. I hate this idea because it produces bones in every mouthful and chicken bones are sharp and dangerous for my children.
If using thighs, cut out the bones and set aside for stock, and then cut into bite-sized pieces – do the same if using chicken breast.
You can choose to leave the skin on or remove the skin. Bear in mind the chicken is essentially cooked in liquid so the skin will be soft and a little rubbery which is not to some people's taste. If that's you get the chicken skin off now.
Step 3 Prepare the Spices & Vegetables
You can make Thai green curry with many different kinds of vegetables such as eggplants of any green variety (in Thailand we use Thai eggplants or the smaller marble-sized ones or a mixture of the two), mushrooms, gourd, etc.
If you want to stay traditionally mainstream then use eggplant together with mushrooms if you choose.
Cut the vegetables into fairly large size pieces and if using eggplant then submerge into salted water to prevent browning from oxidation.
Tear the center spines out from the kaffir lime leaves and break each leaf into quarters, squeezing together in your hands to bruise the leaf and release the freshness and leaf aromas.
Cut the chilis diagonally into slices. You can adjust the spiciness of the dish by removing some or all of the seeds from the chilies and also by the type of chili used, though most commonly we use chili spur for Thai Green Curry which is traditionally not so hot.
The other way of adjusting the heat of the dish is by reducing the green curry paste which is green because it is made from green chilies – just cut the quantity down for a milder creamy green curry.
Step 4 Cooking the Green Curry Paste
It is important to cook off the green curry paste first before incorporating the other ingredients. To do this add a small amount of the coconut milk into a frying pan – the amount is not critical, just not too much.
This process helps break down the paste to release the full flavor and oils from the paste ingredients. The coconut milk here helps stop the paste burning and reduces it to a slurry to make the next step easy and avoid lumps.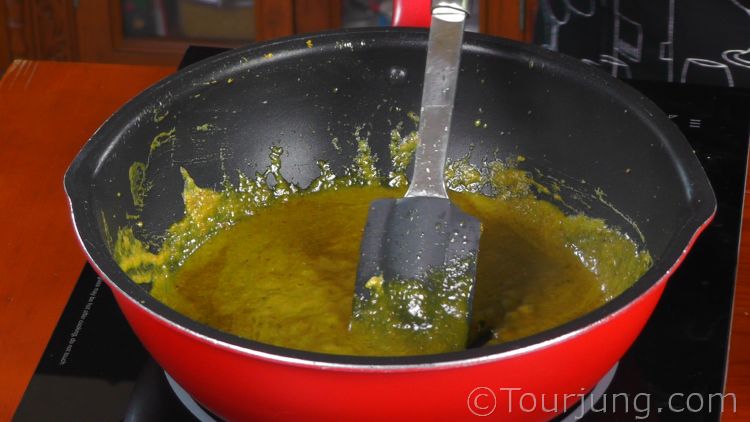 Step 5 Making the Thai Green Curry
Once you have your paste cooked off which will take just a couple of minutes, add in further coconut milk, retaining some for later dilution and adjustment of the curry sauce/soup consistency and creaminess in the tasting stage. I typically reserve about one-quarter of the milk.
Speaking of coconut milk, I find the boxed milk perfectly fine for making this curry and in fact a bit better than fresh pressed coconut milk that is readily available to me at the market. The boxed milk is less watery and so allows for more leeway in adjusting the consistency of the finished curry.
Stir together the coconut milk and curry sauce you made in step 4 and bring to a simmer for a few minutes. At this point add in most of the fish sauce and palm sugar to season.
We reserve a little for the tasting stage as it is much easier to add a little more sweetness or savory than try to rescue a dish that you made too sweet or too savory! Let's not do that!
Once you get to a simmer drop in your chicken and eggplant and other vegetables either at this stage or a little later if, like mushrooms, they need less cooking time.
We also add the kaffir lime leaf with and finger root (if using) at this stage which gives these ingredients time to add taste.
Cook at a fast simmer, with the lid on, for about 8 minutes by which time your chicken and eggplant should be nearly cooked.
Then add the chili spur slices and cook together for a further two minutes ensuring your chicken and eggplant is cooked.
Immediately before serving, turn up the heat until the curry is simmering quickly which will avoid the basil leaves turning black when added. Add in the holy basil and stir into the curry until the leaves wilt (about 1 minute maximum) and serve immediately.
Serving Ideas for Thai Green Curry
I think the best combination is to serve up with white rice noodles. These noodles are made from rice powder and are smooth and silky in your mouth which compliments the creamy curry you are about to devour.
Alternatively, you can eat with freshly steamed Jasmine Rice which also goes very well with any curry including this one.
A third alternative is to eat with roti or another bread-type product if you are looking to reduce your carbohydrate intake.
Obviously, if gluten is something you want to avoid then adapt accordingly. Rice noodles should be gluten-free but do check the packaging as some products are not 100% rice-based and include wheat products so do check carefully.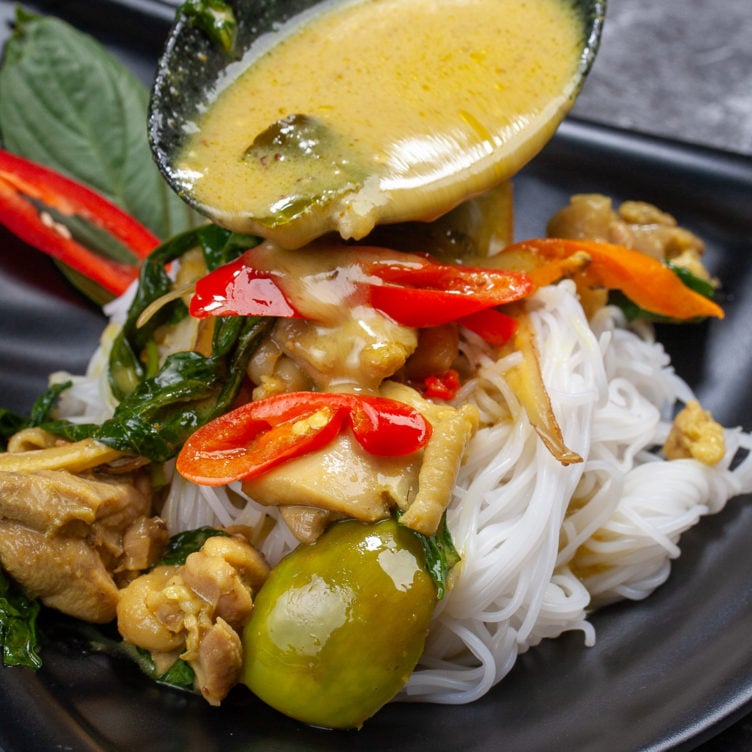 Recipe for Thai Green Curry With Chicken
Thai Green Curry with Chicken – Kaeng Kieow Wan Gai
The Video showing this recipe being cooked is near the top of the page – A convenient Jump Link to the video is below the description under here.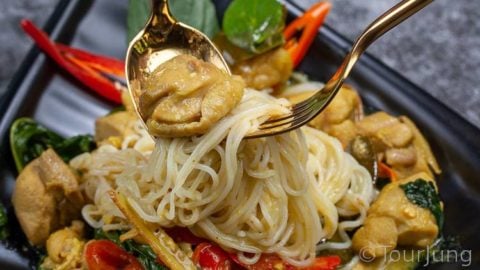 Authentic Thai Green curry made with chicken. Deliciously aromatic and creamy curry with a little spiciness offset by the creaminess of wonderful coconut milk.
NOTE: Any In-recipe images can be toggled on and off with the camera icons next to the Instructions header.
Ingredients  
Ingredients For Enhance Green Curry Paste
Ingredients For Green Curry
Instructions 
Enhance Green Curry Paste
Roast cumin and coriander seed and pound them well then add green curry paste and mix well into a paste and set aside
Preparing the Ingredients
Prepare the chicken thighs by removing the bones and optionally the skin. Set the chicken bones aside for stock.

Cut the deboned chicken thighs or breast (whichever you are using) into bite-sized pieces.

Wash the chili spur and remove as many seeds as you wish to reduce the spice level as desired. Then cut into moderately thin diagonal slices.

Wash the eggplant and whichever type you are using, remove the stems and cut into bite-sized pieces. I do not recommend using the aubergine colored eggplant for this recipe but rather replace with mushrooms if you cannot obtain green eggplant. The aubergine eggplant will go too mushy.

Separate the holy basil leaves from their stems and set aside in a bowl.

Remove the leaves from the kaffir stem (if any) and then remove the spine from the leaves. Quarter the leaves and set aside – remember to bruise the leaves by crushing in your hand before adding later.
Method For Thai Green Curry
Heat coconut milk to a simmer and cook for about 1 minute. Then add the enhanced green curry paste mix and continue stir fry the paste until the oil separated from the paste which will take about 2 minutes.

And add more coconut milk to thin the paste further and cook for another 2 minutes on medium heat until it simmers.

Add in the eggplant, chicken, finger root (optionally) and bruised kaffir lime leaf into the sauce and cook with the lid on at a high simmer for about 8 minutes

Check the chicken and eggplant are nearly cooked and cook a little longer if necessary. Then add in the sliced spur chili and stir for a further two minutes.

Just before serving increase the heat further until not quite boiling then turn off the heat before adding in the basil leaves, stir until wilted no longer than a minute.

Serve with rice noodles or freshly steamed Jasmine Rice
Notes
You should be able to buy green eggplants either long or the Thai round style ones from a good local Asian market.
If you cannot find green eggplants, do not be tempted to use the large purple type as it will go too mushy.
Mushrooms are a very common ingredient and you can use instead of or as well as eggplant if you wish.
You can make this recipe vegetarian by replacing the chicken and chicken stock with a vegetarian proteing such as tofu and vegetable stock or water. You should also use vegetarian fish sauce substitute.
Nutrition
Calories:
525
kcal
Carbohydrates:
24
g
Protein:
25
g
Fat:
39
g
Saturated Fat:
22
g
Cholesterol:
113
mg
Sodium:
1614
mg
Potassium:
1035
mg
Fiber:
6
g
Sugar:
12
g
Vitamin A:
1228
IU
Vitamin C:
38
mg
Calcium:
67
mg
Iron:
5
mg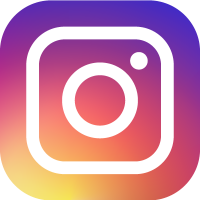 Planning on Making this Recipe?
It would be great if you could take a picture of your finished creation and share it out on Instagram. Tag me with #TASTYTHAIEATS – I love to see your ideas!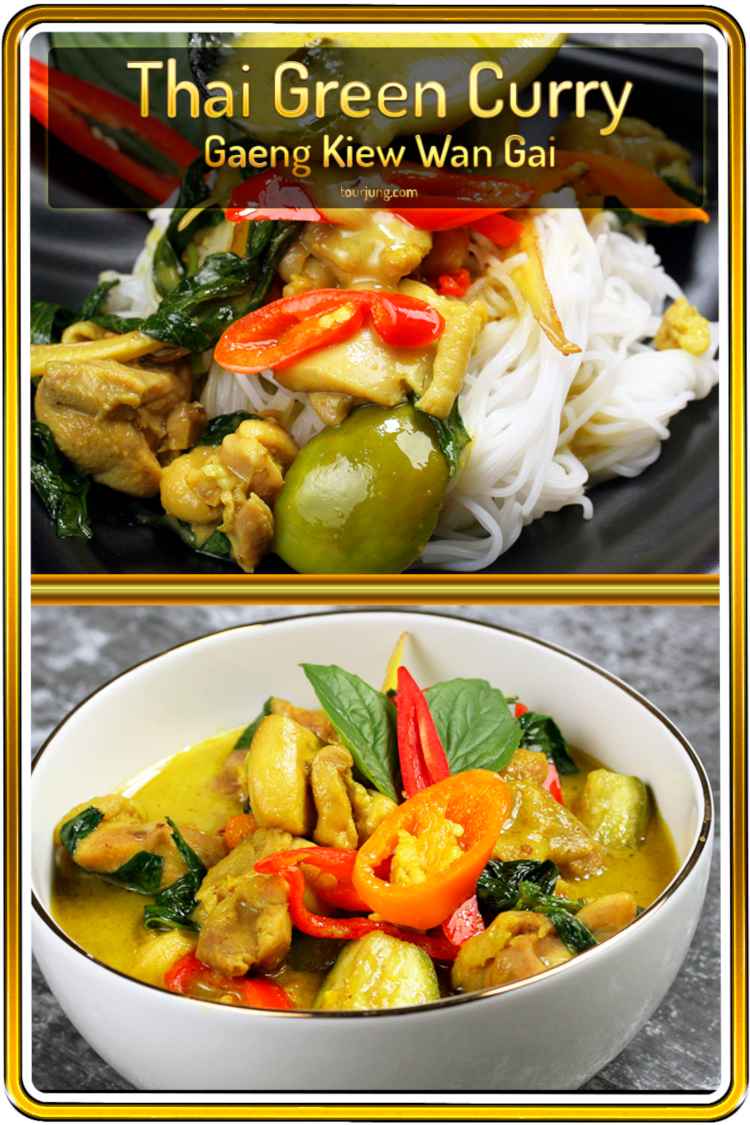 Katie in Action
Katie often goes to the local market to get the ingredients we use in the featured recipe. Today here she is getting the chicken thighs for today's green curry!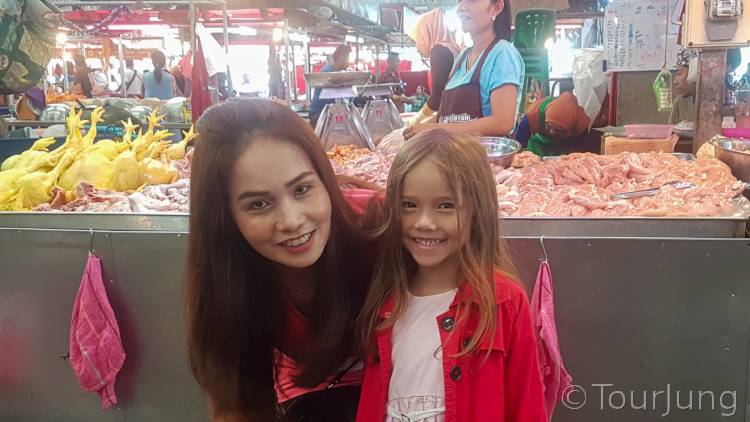 I really hope you enjoy this dish and if you cook it I would love to hear your comments below so please come back and let me know how it turned out for you.
I am a Thai mum and love cooking for my children. Over the years, I have taken my family recipes as well as ones borrowed from friends and adapted them to make them even tastier. I publish my authentic Thai Food Recipes here for all to enjoy around the world. When I get a chance to travel I publish information to help others visiting Thailand.