If you have arrived here searching for an authentic Thai recipe for Pad Prik King Moo or Pad Prik King Pork Curry Stir Fry then you have come to the right place.
Video on How to Make Mouthwatering Pad Prik King Moo
Pad Prik King Moo - Thai Red Curry with Ginger, Pork & Long Beans
If the video isn't loading, you can watch it by clicking this
If you want Pad Prik King Beef or Pad Prik King Chicken then the recipe is the same – just swap out the meats and adjust seasoning.
Pad Prik King is a drier style curry than those made with coconut milk such as Tom Kha or those that are soup based like Tom Yum. It is traditionally quite spicy too with a marked taste of chili and you'll need to be eating it with steamed Jasmine rice to balance the strong flavor.
On a completely different note you might like to try our awesome duck red curry recipe or save it for another day. It's tangy and fruity and quitre wonderful.
Links Disclosure: Some links on this page go to affiliate partners where, without cost to you, we may receive a commission if you make a purchase.
What You Will Need to Make Pad Prik King Moo
Pork Collar
Long Green Beans
Phrik Khing Curry Paste
Ginger Roots
Kaffir Lime Leaves
Fish Sauce(Optional)
Brown Sugar or Palm Sugar
Seasoning Sauce
Olive Oil
Sliced Chili Spur
Why You Want to Make Thai Ginger Dry Red Curry
Easy and quick – yes, again?
Mouthwateringly delicious – I need more words
It's quite healthy, with the green beans of course
This is a quick and easy, super tasty dish and best served with good quality jasmine rice.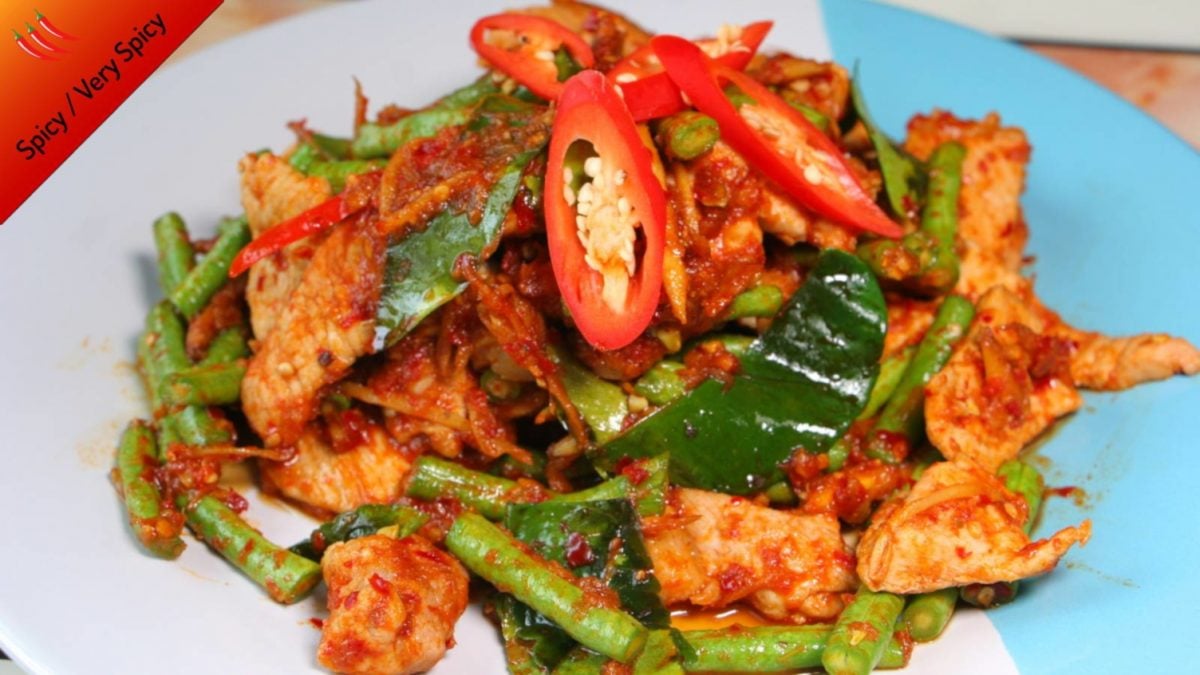 Is There a Difference Between Prik King Paste and Red Curry Paste?
You will see some Pad Prik recipes call for Prik King paste but what is that exactly?
Prik King Paste is a paste made with chili, lemongrass, kaffir leaf and a lot of other ingredients mixed together in a paste to suit the dry style of Prik King curry. Red Curry Paste is made for the more liquid style Thai Red Curry which is saucier and not so dry, often cooked with coconut milk.  The two pastes are NOT the same and their tastes differ.
The fact is there is a load of curry pastes made for Thai cooking and all of them differ between styles as well as within styles.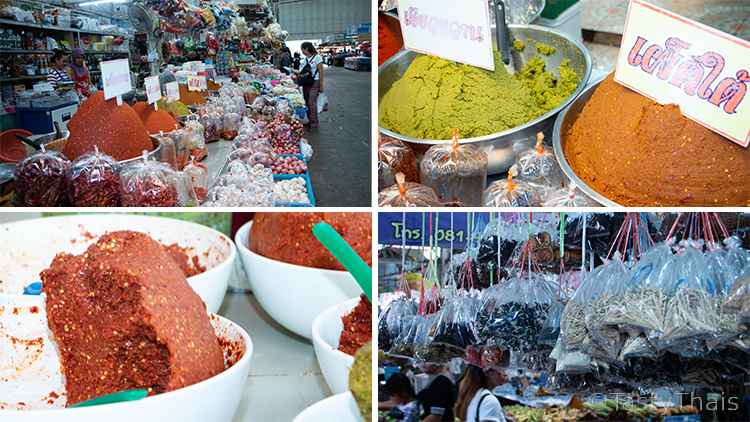 Typically Thai people buy their curry pastes from the local market where there will be several vendors that make quite large quantities formed into dome-like structures of color. You go along, pick the style you want and a small amount is spooned off into a little bag for your cooking.
It goes to say that different vendors use slightly different recipes to make their curry pastes and so tastes and consistency differ between them.
Prik King Paste is one style of paste which is different to Red Curry Paste and made up for cooking Prik King dishes.
How to Order Thai Prik King Curry
Thai language is transliterated many ways so spellings can be confusing. So here are a few ways you might see this dish written on a menu.
Moo pad prik or Pad prik moo – these miss out the 'king' also spelt 'khing' (which means ginger) and there are other recipes such as Moo Pad Prik Yuak that contain the term so if you ask like that you will probably see a confused face staring back at you. Or be served something unexpected.
But you might also see Prik King Curry or Prik Khing Curry in which case it should be suffixed by the name of the meat – in this case Moo for pork.
And so you end up with the correct way to ask for the dish as 'kor (word to ask for) Pad Phrik King Moo' followed by 'khrup' for guys and 'ka' for girls which is just a polite word to end a request.
How to Cook this Pad Prik King Recipe
Thai people are not big on complicated things and prefer to keep things simple if they can – I am talking about general life here.
So most Thai cooking is quite simple and easy to do, concentrating on fresh ingredients, and balancing salt, sour, sweet and spicy flavors in a dish. Sometimes a little marinading is done but the cooking process itself is usually quick.
Hence stir-fried dishes which can be cooked in a few minutes and yet still produce a wonderful tasting dish of complex intermingled tastes that somehow just work for your taste buds.
Along with the wonderful blending of tastes, Thai food is quite frequently colorful too for a great presentation.
The name of the paste, Pad Prik King, aptly describes the dish it is used in which is Stir Fried (Pad), Chilli (Prik) and Ginger (King) Dry Curry. This dish is fairly spicy itself, compared to all the other Thai dishes.
Traditionally the dish is cooked with finger ginger rather than the thicker aged roots that you might be used to. Whilst you can use either, the finger ginger is sliced up into thin strips which gives a definitive texture and concentration of taste when you eat it – and adds to the fiber in the dish. If you use chopped ordinary ginger then you will lose this wonderful texture.
The dish also uses spur chilies (the big milder flavored chilies) that are sliced and provide a wonderful contrast of colors to the green long beans which are not cooked too long so that they retain a crunch which helps the texture of the meal in your mouth.
If you want to swap out the Prik King Paste and use Red Curry Paste instead then you can do so but the taste will not be the same but then you could argue that the dish we cook using curry paste from the market will likely not taste the same as using paste from a tin or if you really must, from a plastic packet. And you would be right – it is not the end of the world, just a slightly different taste!
Wonderful food is about presentation, texture and taste and this dish ticks all the boxes for you.
Taste Test Adjusting Spice and Salt
One of my biggest problems is designing recipes that have the right balance of spice and salt.
First of all, some people (like me) love very spicy food and some can tolerate only a little spice if they are not used to eating spicy food regularly (your taste buds do get accustomed).
Secondly, some people like salty food and others prefer very low saltiness.
So it is vitally important that you go easy on the amount of curry paste and seasoning and decide how much salt to add. Salt comes from the seasoning sauce you use and optionally fish sauce.
Fish sauce is extremely salty so if you decide to use it please add it very sparingly and taste to gradually get to your desired salt profile for the dish.
You will see in the video that I do not add fish sauce at all. That is because the paste I use is already quite salty but the paste you use will very likely be much different.
If you are buying Prik King Paste then I recommend that you try out those from Maesri, Mae Ploy or Mae Anong brands which I think taste a little better than the Lobo and Aroy-D brands but it is a personal opinion.
In any event, taste test your dish just before you take it out of the pan and add extra salt if required.
It is more difficult to add spiciness as it needs to cook to release flavor and taste so my suggestion here would be to start with 1/3rd (don't like much spice) to 2/3rd (used to spicy dishes) the recipe amount first and if you want it spicier then adjust the next time you cook it.
Either way, it's always nice to have something sweet after a spicy dish to calm your tastebuds. Pumpkin in Coconut Milk will do the trick perfectly.
Full instructions in our easy print recipe below.
Pad Phrik King Moo Recipe with Long Green Beans (Easy Print)
Phat Phrik King Moo With Long Green Beans
The Video showing this recipe being cooked is near the top of the page – A convenient Jump Link to the video is below the description under here.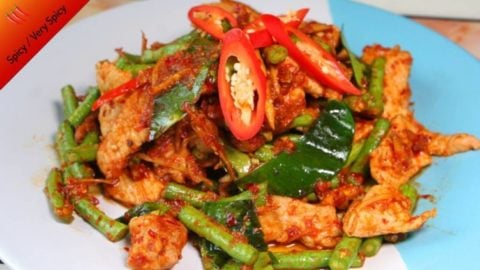 A Thai Red Curry cooked with pork, ginger root, and long green beans. Best served with jasmine rice.
NOTE: Any In-recipe images can be toggled on and off with the camera icons next to the Instructions header.
Ingredients  
300

grams

Pork Collar

Thinly Sliced or Cubed

100

grams

Long Green Beans

cut into 1 inch lengths (sugar snap peas at a push)

1/3

cups

Sliced Ginger Roots

5

Kaffir leaves

torn in half – stems removed

2

tsps

Fish Sauce (optional)

increases saltiness

1 1/2

tbs

Seasoning sauce

1

tbs

Olive oil

1

tbs

Sliced Chili Spur (Big Chilli Pepper)
Instructions 
Preparation
Wash the long green beans and cut into 1 inch lengths. Tear the kaffir leaves half removing the thicker stem and centre vein. Slice up the finger ginger roots lengthwise, and wash the pepper corns (if using) and set aside.

Wash pork, thinly slice / cube and marinate with 1 tablespoon of seasoning sauce, set aside.
Instructions
Heat the olive oil in a frying pan until quite hot.

Stir fry the pork until nearly done and then add the Prik King (Red Curry) paste and continue to stir fry until fragrant.

Add sliced finger ginger roots, long green beans, kaffir leaves and mix,

Add seasoning sauce, fish sauce (if using), brown sugar or palm sugar, and stir to mix.

When pork is cooked through scoop up onto a serving plate.

Garnished with chili spur for colour and serve with jasmine rice.
Nutrition
Calories:
7
kcal
Carbohydrates:
1
g
Protein:
1
g
Fat:
1
g
Saturated Fat:
1
g
Sodium:
62
mg
Fiber:
1
g
Sugar:
1
g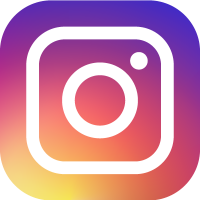 Planning on Making this Recipe?
It would be great if you could take a picture of your finished creation and share it out on Instagram. Tag me with #TASTYTHAIEATS – I love to see your ideas!
Frequently Asked Questions
What does prik mean in Thai?
Prik is the transliteration of the Thai word 'พริก' which means chili. If you simply used the word on its own you will likely get the super hot bird's eye chili which is what Thai's call Thai chili.
What is Prik King Paste?
Prik king paste or phrik khing paste is a very spicy paste that is used to make pad prik king curry. Pad prik recipes use this paste to make the dry southern-style Thai curry which is dry and cooked without coconut milk.
Is Pad King the same as Pad Prik King?
No. Pad king refers to a dish that is stir-fried with ginger whereas pad prik king refers to a completely different, very hot curry with chili a predominant taste.
I really hope you enjoy this dish and if you cook it I would love to hear your comments below so please come back and let me know how it turned out for you.
Other Recipes You Might Enjoy:
I am a Thai mum and love cooking for my children. Over the years, I have taken my family recipes as well as ones borrowed from friends and adapted them to make them even tastier. I publish my authentic Thai Food Recipes here for all to enjoy around the world. When I get a chance to travel I publish information to help others visiting Thailand.