Save time and effort with this chicken, spice and rice one-pot cooking method for a tasty family meal. It takes time to cook but does not need watching much and takes just a few minutes to prepare.
Video How to Make Khao Mok Gai or Thai Chicken Biriyani
Easy Khao Mok Gai (Thai Chicken Biriyani Recipe)
If the video isn't loading, you can watch it by clicking this
Many people use the term Thai Chicken Biryani to describe the Thai dish of Khao Mok Gai, but the different spices Thais use, make the dishes individually unique. Try this tasty, easy recipe today. Let's see how it's done!
Links Disclosure: Some links on this page go to affiliate partners where, without cost to you, we may receive a commission if you make a purchase.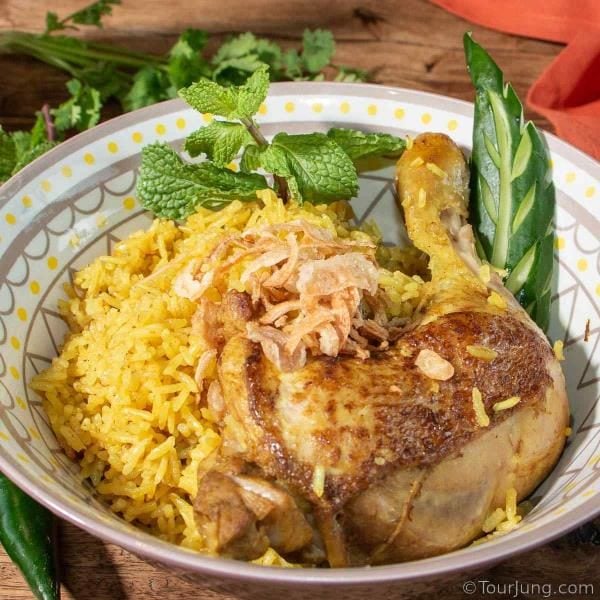 Ingredients for Making Khao Mok Gai Easy Chicken Biryani
Chicken Thighs
Jasmine Rice
Drinking-Water
Sugar
White Vinegar
Spur Chili
Garlic Cloves
Chopped Ginger
Coriander Leaves
Mint Leaves
Salt
A Little Background to the Thai dish called Khao Mok Gai
The comparison with Indian Biryani is a comparison of cooking methods as in both dish styles you cook meat along with the rice.
Khao Mok Gai is a dish that began its popularity in Southern Thailand. It is a dish popular with the predominantly Thai Muslims which explains the Malay influence as a large proportion of Southern Thais have Malay connections.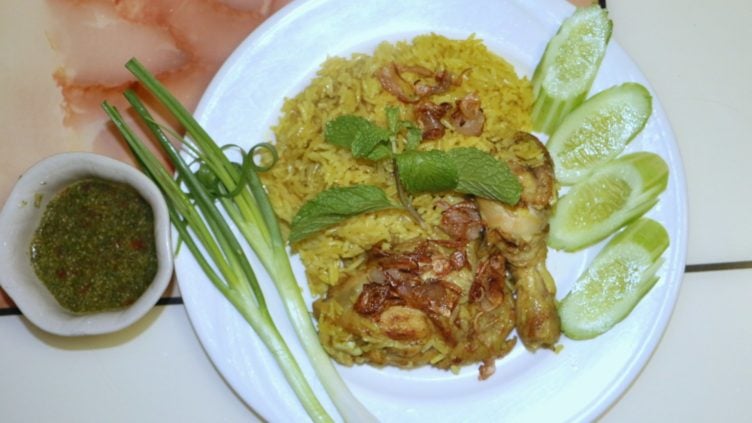 What Are the Influences on the Regional Variations of Thai Food
It is useful to understand that Thais are a mix of peoples with different influences from their predominant cultures. In the south there is Malay influence, in the Chiang Mai area there is Lanna Tai influence and in the east of the country both Khmer and Lao influences.
The Central Thai became more powerful with government attempts to unify the language.
Central Thai language was promoted for government, business, and the law and with Bangkok, the hub of wealth, the region grew in importance.
As a result, the peoples from the North, Isaan and the South view the Central Thai people as rather self-important and so, perhaps, somewhat resented.
However, for reasons of acceptance, people migrating to Bangkok must learn fluent Central Thai but bring their local food with them when they migrate to the city.
When any cultures intermix there is always some cross over and so you'll find many influences in Thai food from Khmer (fresh spring rolls), Lao (marinated foods), Malay (various southern dishes), India (adapted curries) and a whole raft of styles from China. The peoples of Thailand and its neighboring countries all originated in China a thousand years or more before.
With the Indian influences, you will find Persian spices due to the spice trading that went on extensively between those regions and so there is Arab influence also.
What Is Khao Mok Gai?
Thai is a rather simple language, and you will find Thais naturally unspecific in their language. It is a community language and so simple in common usage and often cobbles together nouns and ideas to form its phraseology.
So returning to our Khao Mok Gai, we have the word Khao which means rice and since rice is also the staple food is also the word for food. So Gin Khao means Eat Food, but in this dish, the word Khao means 'rice'.
'Mok' is the Thai word that means 'to bury together or group together' and Gai is the Thai word for Chicken. So we have Khao Mok Gai translating word for word as Rice Bury Together with Chicken which gives a clue to how you prepare this dish.
Chicken is marinated in a blend of spices that are part curry flavorings and part local spice additions.
Packet Spice Mixes To Use or Not to Use
For many people, the whole range of spices that are used in this dish may not be common ingredients in your day to day cooking.
Fresh spices and freshly ground spices are going to be best – they always are – but if you use the spice three times a year and are storing it in between uses, then it is not going to be very fresh when you use it and may have lost most of its taste.
If you are just going to try the dish out to see if you like it, then go for a spice mix as it is quicker and easier than trying to find all the ingredients to make the fairly small amount of spice mix that you will need starting out.
So for the majority of people buying a spice mix is the way to go, and this one is my preferred brand and the one I actually use when cooking at home – it's just easier.
For the dip though – that, you have to prepare fresh. You can readily obtain the ingredients and probably already use them anyway, so freshness is not going to be an issue.
I have to try to impress on you the importance of using fresh ingredients where you can – the extra effort is so worth it in terms of taste and aroma.
I do understand though that sometimes you don't have the time, don't have the ingredients to hand, or you are making such small quantities so infrequently that it just makes no practical sense.
How to Cook Khao Mok Gai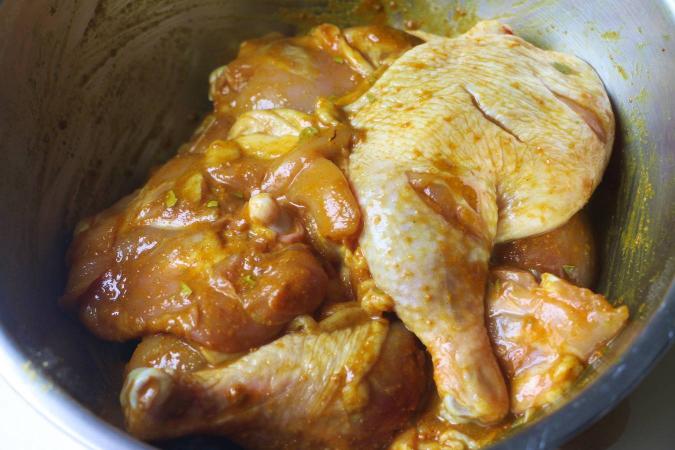 Step 1 Marinade the Chicken
First, take the chicken thighs and cut into smaller pieces unless already cut up.
It is quite a good idea to separate the drumstick from the fleshier thigh section at the joint but it is not essential.
Cutting in the chicken piece into two makes it easier for the spice mix to get right into the chicken and give it flavor without marinating for too long.
Feel free to let the chicken sit in the fridge for longer than 20 minutes after coating with spices if it makes you feel happy.
I prefer to get on with the cooking and mostly the very long marinating times are not really necessary for quite a lot of dishes, this one included.
But if you want a deeper taste it certainly will not be a problem to marinate longer such as overnight just as long as you keep the chicken in the fridge to reduce bacterial growth.
Once the chicken has been soaking up all those lovely spices for a while it's ready to get cooking. It'll be easy I promise.
Step 2 Brown the Chicken and Quick Rice Stir Fry
I like to brown the chicken first and so fry the marinated chicken to both infuse the flavors even more and to give some color to the chicken.
I also stir fry the uncooked Jasmine rice I am going to use for the second stage to soak up any juices the chicken frying process provides. We don't want all that taste going to waste!
Step 3 One Pot Chicken and Rice Cooking Stage
After that it is a simple task of putting the part cooked chicken in the rice pot, covering with rice, adding more spices and water and cooking the whole shebang together.
The result is a beautifully colored rice and soft succulent and juicy chicken.
That is only one half of the job though.
Step 4 Making the Dipping Sauce
Like a lot of Thai food, sauces and dips, and other bits and pieces, play a large part in adding to the flavor of the dish and Khao Mok Gai is no different.
Preparing a simple but perfect accompanying sauce is a matter of choosing which dip you want to try. You can use a Nahm Jim Seafood sauce which is a herby spicy, vinegary dip or my preferred mint, ginger, and coriander (cilantro) dip.
Difference style sauces can be served with this dish – some prefer a Thai chili sauce (I don't think it matches the dish nearly as well as mine), others prefer a mint-based sauce (which is pretty good).
But none beats my coriander and mint, spicy dip! I do realize though I am biased. But then all of us in my family agree it's the best.
All you need to do is to dissolve the sugar in the vinegar and then blitz the solution with the rest of the ingredients.
Let me know what you think if you try an alternative sauce – and of course, let me know how it turns out if you try my Khao Mok Gai.
Step 5 Garnish and Serve
Garnish with some crispy fried onions to give a nice crunchy texture – you can buy at your local Asian market or store or you can make them yourself or get a bag online.
Serve it up with a few spring onions, you absolutely need those, and some sliced cucumber or leafy salad and you have a dish that will be the talk of any dinner party.
Recipe for Khao Mok Gai Chicken Biryani
Khao Mok Gai
The Video showing this recipe being cooked is near the top of the page – A convenient Jump Link to the video is below the description under here.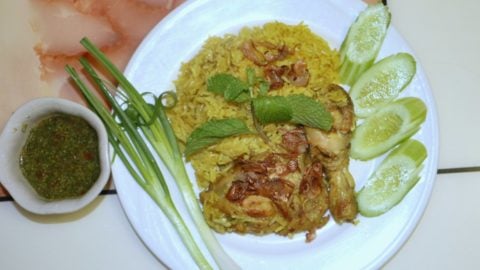 A fairly mildly spiced chicken dish that is super easy to make because you will cook the chicken along with the rice all in one pot together.
A Southern Thai dish with my special sauce that is the perfect compliment!
NOTE: Any In-recipe images can be toggled on and off with the camera icons next to the Instructions header.
Ingredients  
Dipping Sauce
1/2

cup

Sugar

1/2

cup

White Vinegar

1

tbsp

Big Chilli chopped up

Take the seeds out

10

cloves

Garlic

Fresh

2

tbsp

Chopped Ginger

Fresh

1/4

cup

Coriander (Cilantro) Leaves

Fresh

1/2

cup

Mint Leaves

Fresh

1

tsp

Salt
Instructions 
Kao Mok Gai Method
Cut the chicken thighs in half; wash and strain them.

Wash 4 cups of jasmine rice until the water runs clear and strain it.

Season the chicken pieces with spice seasoning mix very well, cover and then keep in the fridge for 20 mins or longer if you want.

Fry the chicken with little or no oil if using a non-stick pan, until it is a light brown color. You are just coloring the chicken at this stage not cooking it through.

Toss the rice with the oil from the chicken that's left in the pan. Stir it around until well mixed and colored well.

Put the chicken in the rice cooker first, then add the rice on top. Add clean water. Beware should not add too much water otherwise the rice will come out wet and won't be nice.

This is because the chicken these days contains a lot of water which will come out as you cook. So reduce water quantity by 10-15% below what you would normally use for the weight of rice you are cooking.

Press the cook button on the rice cooker for normal rice or cook on the heat on the stove top as you would cook rice normally and with the lid on.

Next, let's prepare dipping sauce together.
Dipping Sauce
Simmer sugar and vinegar until the sugar dissolves. Put to one side and let it cool down.

Add all the other ingredients into the food processor and blend together well.

Pour into a bowl and add the little salt then stir it up. Finished.
Side Dish to Serve
Decorate with cucumber slices, green onions, and crispy onions, sprinkling on top and then eat with dipping sauce. Yum!
Nutrition
Serving:
300
g
Calories:
1346
kcal
Carbohydrates:
178
g
Protein:
55
g
Fat:
43
g
Saturated Fat:
12
g
Cholesterol:
245
mg
Sodium:
795
mg
Potassium:
814
mg
Fiber:
3
g
Sugar:
26
g
Vitamin A:
535
IU
Vitamin C:
9.8
mg
Calcium:
111
mg
Iron:
3.7
mg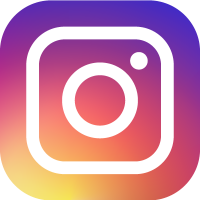 Planning on Making this Recipe?
It would be great if you could take a picture of your finished creation and share it out on Instagram. Tag me with #TASTYTHAIEATS – I love to see your ideas!
Please rate my recipe and try it out and don't forget to let me know how you liked it.
I really hope you enjoy this dish and if you cook it I would love to hear your comments below so please come back and let me know how it turned out for you.
You might also find these posts of interest:
I am a Thai mum and love cooking for my children. Over the years, I have taken my family recipes as well as ones borrowed from friends and adapted them to make them even tastier. I publish my authentic Thai Food Recipes here for all to enjoy around the world. When I get a chance to travel I publish information to help others visiting Thailand.