How to make boba at home? It's easy.
Making bubble tea (that's milk tea with boba tapioca pearls) is easy to make at home too but if you don't have shop-bought boba pearls to hand, then you might dismiss the idea before you even start to make it – which is a shame. Enter our Homemade Brown Sugar Boba Recipe.
How to Make Boba at Home & Brown Sugar Boba Recipe Video
Homemade Brown Sugar Boba Recipe - How to Make Boba Tasty, Easy, and Delicious
If the video isn't loading, you can watch it by clicking this
The fact is that boba pearls are simply little balls of tapioca and it is really simple to make it at home.
Links disclosure: Some links on this page go to affiliate partners where, without cost to you, we may receive a commission if you make a purchase.
What is Boba?
Boba is made with tapioca flour which is mixed with sugar and water and other flavorings, then cooked before rolling into small balls. The boba is often then mixed with some form of syrup to add taste or dried for commercial sale.
If you want to know how tapioca pearls are made commercially check this article.
The problem with most boba is that tapioca is not particularly tasty, so your bubble tea drink looks fun and tasty but your experience of sucking up those chewy balls is ultimately disappointing because they taste of pretty much nothing.
After several attempts to tempt the family with various bubble tea recipes, each met with a degree of meh, perhaps the answer lay in making homemade boba.
Well, it did and it didn't actually!
Making homemade boba was fun and engaging for my small daughter and so quite fun. Not only that but it turned out that extra taste could be injected by adding some brown sugar and cocoa to the mix and making the sauce super yummy.
The outcome was a great tasting boba to uplift any bubble tea way beyond the standard fare.
Making your own boba is better anyway because you can pretty much guarantee that the shop-bought boba pearls will contain preservatives and the less of those you have in your diet, the better.
Brown Sugar Boba Recipe for Bubble Tea – Step by Step
Step 1 Prep the Flour Mixture
Gather together the ingredients listed in the recipe at the bottom of the page. Mix together the cocoa and tapioca starch in a small pan or bowl and mix together thoroughly. If your tapioca starch or cocoa is not already loose but rather clumpy, then sift the flour/starch and cocoa powder into the bowl breaking apart any clumps.
Step 2 Make the Dough Syrup
Add the water and brown sugar into a small saucepan and heat whilst stirring thoroughly to dissolve the sugar. By the time the mixture starts to simmer the sugar should be dissolved.
Step 3 Mix the Dough
Add the still hot, thin syrup to the cocoa and tapioca starch reserving a little to adjust consistency later. You can put the reserved syrup into a small jug.
Stir together the flour and syrup very thoroughly until it is completely mixed, consistent in color and quite shiny. The right consistency will be something like a thick children's play slime.
Tip out onto a flat surface suitable for kneading – a chopping board or silicone mat is what I tend to use.
Step 4 Kneading
Knead the dough as you would fresh pasta dough, pressing together gently but firmly and kneading the cocoa tapioca dough until it is at the right consistency.
You may need a couple of tries but you'll quickly get the hang of knowing when it has reached the right level of dampness.
Too dry and it will start to crumble apart in your hands as you roll it into small balls.
Too wet and it will be a sticky mess. The trick is to top up the dampness by adding a little of the reserved sugar syrup very slowly and mixing in so that the dough doesn't end up too wet. If you go past the point then you can try dusting the dough with a little extra flour and mixing in and kneading again.
Step 5 Rolling Out It's Child's Play!
Break off a small sausage of dough and put the rest in a bowl covered with a quite damp cloth or damp paper kitchen towel to stop it drying out.
Roll out the sausage gradually longer and longer until it has a diameter of about 3/8″ or 10mm. Chop into small segments, each about 3/8″ or 10mm long. Then roll the segments between your fingers to make the little boba pearls.
As you make the balls (tapioca pearls) put them into a bowl or onto a silicone mat to keep tidy.
Silicone Non-Stick Baking Mat (2)
Good basic silicone baking mats for food preparation and oven baking.
When you have completed one sausage worth, break off another and roll out and form into balls until all the dough is used up.
Depending on how long you take to do this, you may want to cover the dough with another damp cloth but you can skip that if you are quick or many handed.
Step 6 Dusting Off
Finally, sprinkle a little tapioca flour over the surface of the balls and roll them around to coat with the flour – if they are in a bowl then swirl them around instead.
This helps keep the balls from sticking together and makes them easier to cook.
Cooking the Boba Pearls
Whether you are using homemade boba or shop-bought boba the cooking process is the same.
Simply part fill a saucepan with plenty of water and bring it to the boil. Tip in the boba pearls and stir around to stop them from sticking to the bottom of the pan.
Boil for 30 minutes with the lid off the pan and when the time is up turn off the heat, put a lid on the saucepan and leave the boba to sit in the hot water as it cools for another 20 minutes or so.
Bob's Red Mill Tapioca Flour
Basic tapioca flour you'll need to make Brown Sugar Boba.
Completing the Brown Sugar Boba
You now have your cooked boba and if you made the homemade version it will already be tastier than the shop-bought.
But we can make it even tastier and softly chewy by cooking it up again in a brown sugar and honey syrup.
Simply mix together the second batch of brown sugar and water and heat up to a simmer. Once the brown sugar has dissolved, stir in the cooked boba.
Keep stirring around for 7-10 minutes until the syrup has reduced a little and thickened up to the consistency of a syrup a little bit thicker than regular maple syrup.
Remove from the heat and add in a tablespoon of natural honey and stir to combine with the boba and syrup.
Storing Brown Sugar Boba
If you didn't finish the boba up with the drinks you made (you can eat this with Green Tea, Thai Milk tea, and many other drinks).
Transfer to a bowl for storing while it waits to join your milk tea and transform it into a delicious bubble tea.
You should store, covered, at room temperature rather than the refrigerator as it will harden up if it gets too cold. You might take steps to stop ants from finding it by resting your storage container in a shallow bowl of water.
A tip to resuscitate boba that has gone a bit hard is to reheat it for a few minutes before use but the best results are to use quite soon after you make it and to just make what you need for the day.
How to Make Boba at Home – Brown Sugar Boba Recipe
Homemade Brown Sugar Boba
The Video showing this recipe being cooked is near the top of the page – A convenient Jump Link to the video is below the description under here.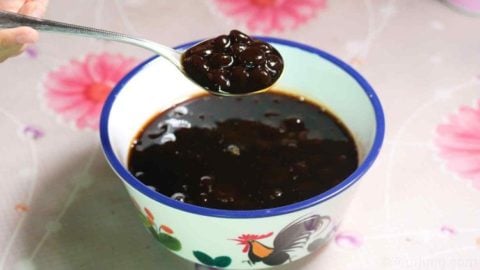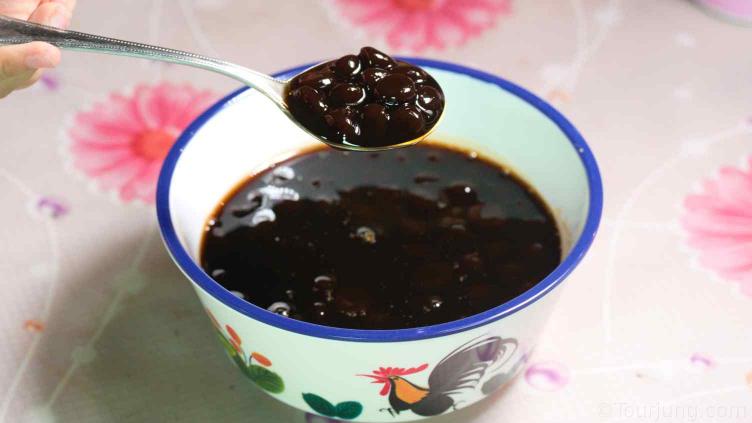 Homemade brown sugar boba tastes so yummy that you'll be hooked for life. Forget buying store-bought boba with all its preservatives and make a much better version at home. Softer, nicely chewy and did I say tasty?
NOTE: Any In-recipe images can be toggled on and off with the camera icons next to the Instructions header.
Ingredients  
Homemade Boba Ingredients
0.5

oz

Cocoa

1/2

cup

Water

5

oz

Tapioca

2.5

oz

Brown Sugar
Brown Sugar Syrup
1

cup

Brown Sugar

1

cup

Water

Homemade Boba

1-2

tbsp

Honey or Caramel Syrup
Instructions 
Homemade Boba Method
Mixed tapioca and cocoa well, set a side

Heat brown sugar and water until brown sugar dissolved and boiled then immediate pour in mixed tapioca flour and mixed them well

Cook tapioca dough a little while until smooth and shiny, then transfer to a chopping board

Needing tapioca dough while it hot until get smooth texture, covered with damp muslin waiting for rolling the Boba ball

Take some dough out and roll it until it is about a quarter inches dimension and cut it about 0.5 cm

Roll it in a ball shape until finished then dusting flour on Boba balls

Pre-heat the water until boiled then add homemade Boba Balls in and stir until the Boba balls floating up the top and boil it for 30 mins and turn the heat off

Put the lid on and let Homemade Boba balls stand in a saucepan for another 20 mins

Then wash Homemade Boba balls 3-4 time to get rid off an excess starch or until water clear, then strain it
Instruction For Using Brown Sugar Boba
Heat equal amount of brown sugar and water in a saucepan (about 1/2 cup of each) and add Homemade Boba balls by using low to medium heat

Heat it about 7-10 mins when syrup get thicker turn the heat off, let it cool down for 10 mins

Put homemade Brown Sugar Boba into 20 oz cup, add ice then pour your drink on top. Add foam if appropriate

Stir up before drinking just to mix everything together
Nutrition
Calories:
634
kcal
Carbohydrates:
163
g
Protein:
1
g
Fat:
1
g
Saturated Fat:
1
g
Sodium:
44
mg
Potassium:
186
mg
Fiber:
1
g
Sugar:
130
g
Calcium:
114
mg
Iron:
2
mg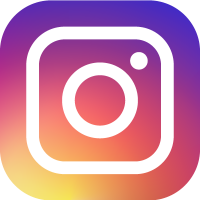 Planning on Making this Recipe?
It would be great if you could take a picture of your finished creation and share it out on Instagram. Tag me with #TASTYTHAIEATS – I love to see your ideas!
I really hope you enjoy this dish and if you cook it I would love to hear your comments below so please come back and let me know how it turned out for you.
Other Posts You Might Like
I am a Thai mum and love cooking for my children. Over the years, I have taken my family recipes as well as ones borrowed from friends and adapted them to make them even tastier. I publish my authentic Thai Food Recipes here for all to enjoy around the world. When I get a chance to travel I publish information to help others visiting Thailand.